In Focus: Black and White
The Lambrecht-Schadeberg Collection
11.3.–30.9.18
In this special presentation with the colours black and white, new acquisitions encounter long-familiar works from the Lambrecht-Schadeberg Collection. The starting point to this compilation is the recent purchase of another early painting by Bridget Riley entitled "Turn". Its simple adjacency of black, white, and shades of grey leads to an extremely complex visual experience.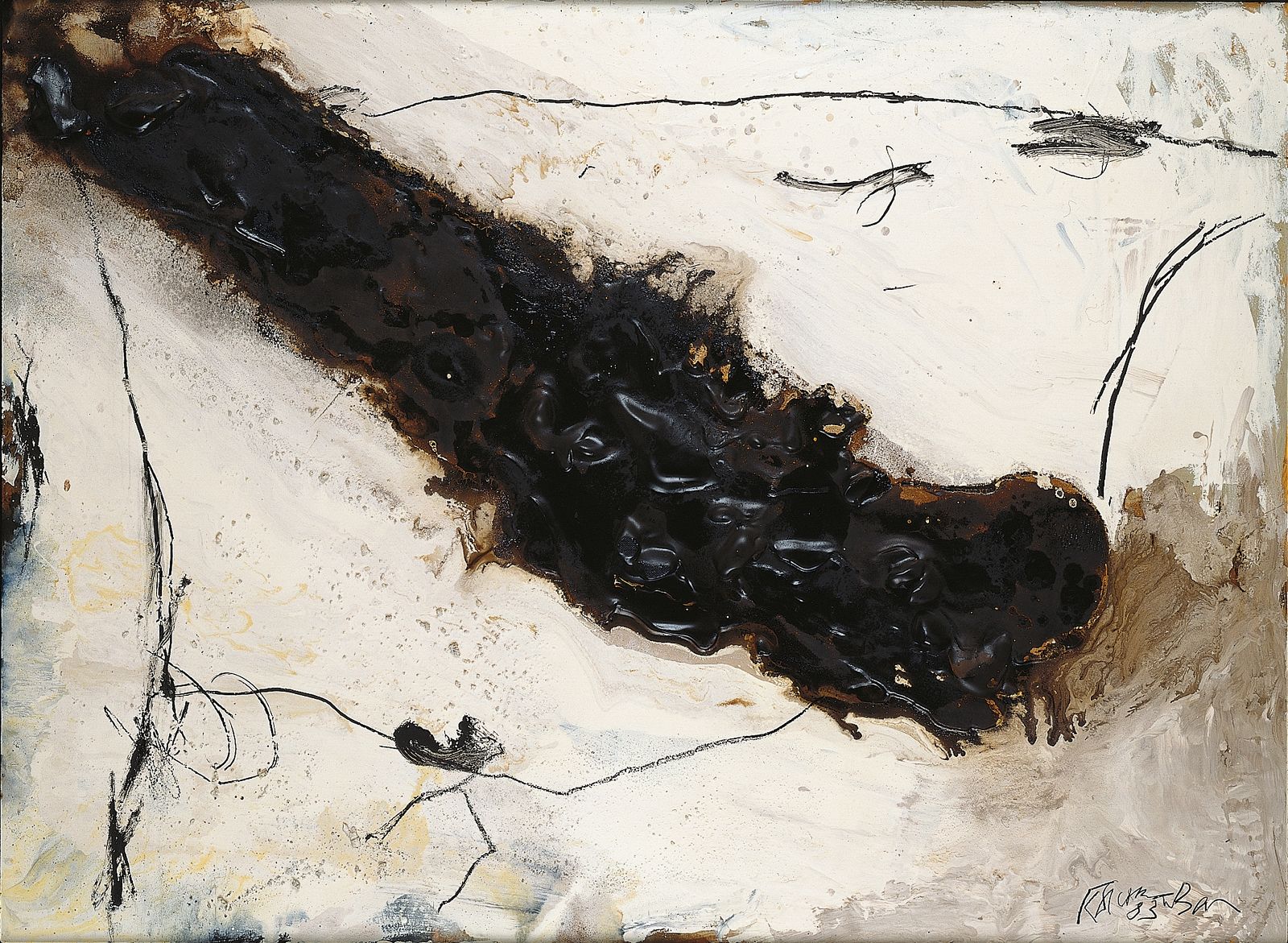 We can see immediately how other painters have employed the contrast of black and white to benefit their art: graphite, charcoal, ink and pencil, for example, have been used to work on paper. Canvas provides a surface for varnish, oils, sand and even asphalt. Lithography, bronze casting and etching complete the programme. The effects which the artists are aiming for prove as diverse and essential as the materials they have employed.

In their most reduced form, black and white appear as lines, e.g. in the various portrait drawings by Maria Lassnig or in Cy Twombly's large-format paintings. While the portrait announced is still clearly evolving in a bundle of searching charcoal lines in the naturalistic drawings "Realistic on the Roof" (1976) or "Tachist Dumpling Portrait" (1960) by Maria Lassnig, in Cy Twombly's large-format canvases "Untitled" (1967) and "Untitled (Rome)" (1966) expression of his artistic signature is the primary concern. The drawings in this case were produced using white oil pastel on a grey-black background. By contrast, in Hans Hartung's abstract-expressive brush drawings the line becomes a trace, making it possible to follow the sweeping gestures of the artist's drawing hand.

Reduction to black and white starts out from a distinction that is both simple and clear. The differing respective approaches to this basic contrast are all the more obvious as a result.

In addition to the special presentation "Black and White", a permanent selection of works and groups of works by all thirteen City of Siegen Rubens Prize winners can be seen across the museum's entire first floor.