Dancing, Seeing
18.2.–28.5.07
Since the second half of the twentieth century and with the development of audio-visual media, an ever increasing mutual inspiration and provocation between the fine arts and dance has developed.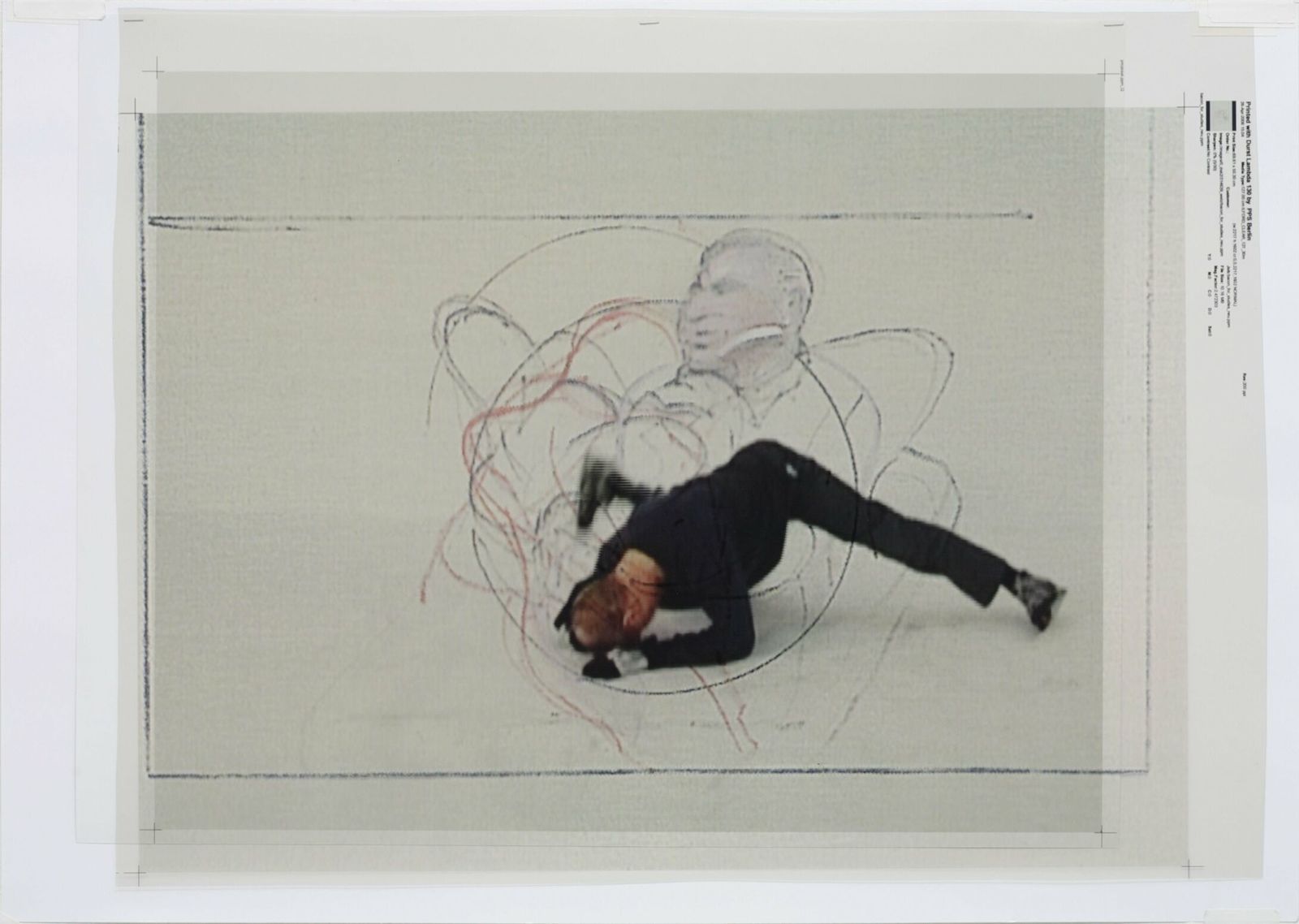 For the American Avantgarde of the 1960's this shared fertilization, which resulted from the cooperation between dance and the fine arts, was of eminent importance. Dancers as well as artists developed meaningful simplifications and questioned the traditional relationship between music and body-movement, also exploring a new relationship to the audience by incorporating the process of viewing art into the work, making the viewer part of the art. Film projections and other new technical innovations played a substantial role in the design of stage sets while minimal objects and stage requisitions inspired each other.

In the seventies, questions concerning identity and regarding anthropological dimensions began to flow into dance. Subsequently, artists began referring to the avant-garde approaches of deconstruction and media reflection. Also, the younger generation of artists began interpreting dance in various ways, as a conventional form of social dance, as a ritual practice, as a professional form of expression of advanced civilization, as an individual statement in post-modern pop culture. In a dancing body, social communication and subjective self-perception intertwine. In dance, the individual can place himself into a luminous, immediate relation to given cultural structures.

This revealing exhibition traced the history of these shared references, similarities, and co-operations with more than 100 art works, documentary films, and video and object installations.
Artists
Dave Allen/Douglas Gordon/Jonathan Monk
Eleanor Antin
Charles Atlas
Sven Augustijnen
Antonia Baehr
Samuel Beckett
Jerôme Bel
Andrea Bowers
Ulla von Brandenburg
Trisha Brown
Helen Chadwick
Merce Cunningham
Rineke Dijkstra
Simone Forti
Dan Graham
Felix Gonzalez-Torres
Rebecca Horn
Jirí Kovanda
Mara Kurotscka
Yuri Leiderman
Auguste und Louis Lumière
Babette Mangolte
Bruce McLean
Eva Meyer/Eran Schaerf
Peter Moore
Robert Morris
Bruce Nauman
Adrian Piper
Yvonne Rainer
Robert Rauschenberg
Ulrike Rosenbach
Boy & Eric Stappaerts
Stelarc
Catherine Sullivan
Beate Terfloth
Peter Welz
Erwin Wurm
Generous support was provided by the Federal Culture Fund (Kulturstiftung des Bundes).