In Parallel Worlds
Laurent Grasso, Laurent Montaron, Corinna Schnitt
7.10.07–20.1.08
The exhibition featured three artists who deal with the video medium, but also work with models, photographic images, and situations. At first, each artist records simple motifs from the external world, which then however change into scenarios with a strange and alien atmosphere. The exterior turns into the interior, the banal combines with the fantastic.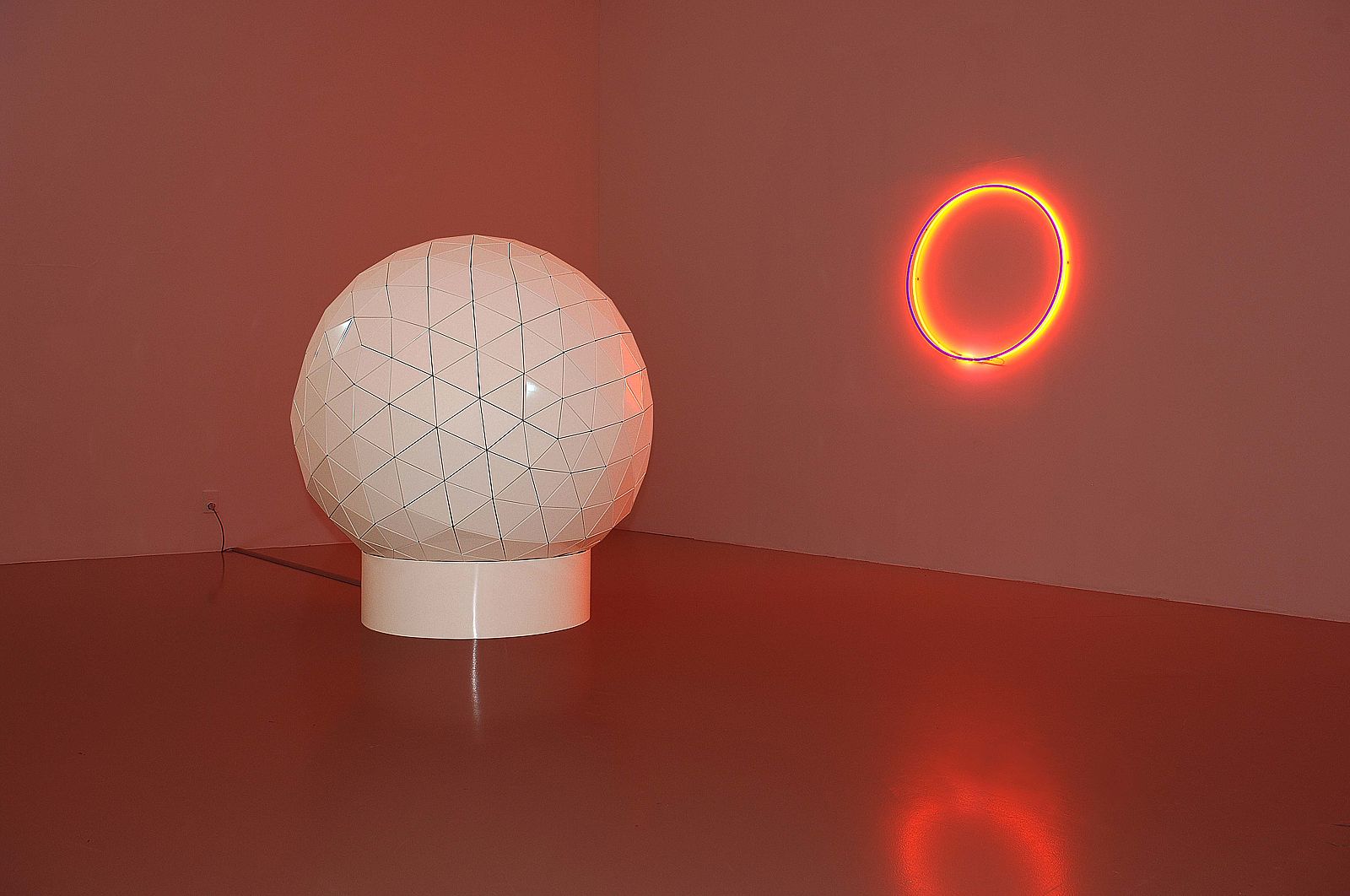 In her video "Once Upon a Time" Corinna Schnitt presents an average middle-class living room with a persian carpet and elegant upholstery. Gradually various animals appear within the scope of the camera and lead an independent existence, with no trace of human presence. Although at first a cat or a parrot do not present anything unusual, the arrival of a goat, lamb or llama, who jointly wreck havoc on the house plants seems quite bizarre. In her video pieces Schnitt works with the suggestive effect of uniform straight-line or circling camera shots.
Laurent Grasso's video films capture places, architecture, and landscapes. To be seen are close-up shots of a street light, rustling trees, a television tower, or the façade of a sombre edifice. He soots his scenes in a cold and precise light while undefineable, atmospheric sound is heard. Extremely slow camera movements or a staid view of a situation in which hardly anything moves encapture the audience – with these means Grasso creates moods that catapult us into an uncertain time. This is enhanced by the specific ways in which the video images are projected and that amplify the interplay of fascination and alienation.
Laurent Montaron's work is characterized by isolation, allusion, and concealment. Youth and its existential searching, sleep and dream, the transition from conciousness to unconciousness, from omnipotence to impotence: within these border situations all meaning is squandered. The artist also shows interest in the melancholic and poetic aspects of reproduction technologies, of recording and playback of sound and picture.
The exhibition was a project within the framework of "European Partnerships": A cooperation of the Museum für Gegenwartskunst Siegen with the Institut d'Art Contemporain, Villeurbanne, made possible through the Art Foundation North Rhein-Westphalia and the Goethe Institution and with kind support from the Bureau des Arts Plastiques – Culturesfrance – French Embassy.