Blickmaschinen or how images are created
Contemporary Art looks at the Collection Nekes
23.11.08–10.5.09
Pictures and images have become the leading medium of our time – the area in which they become active and, hence, the continuous variation in our way of seeing things is a consistent field of exploration. Parallel to video, the digital camera and the computer, today's artists frequently turn to the characteristic charm of historic media. This exhibition highlighted contemporary artistic positions in connection with pieces from the Werner Nekes Collection. On view were approximately 200 works from this collection and around 60 pieces from contemporary artists since the 1960s such as William Kentridge, Kara Walker, Mischa Kuball, Sigmar Polke, along with many others.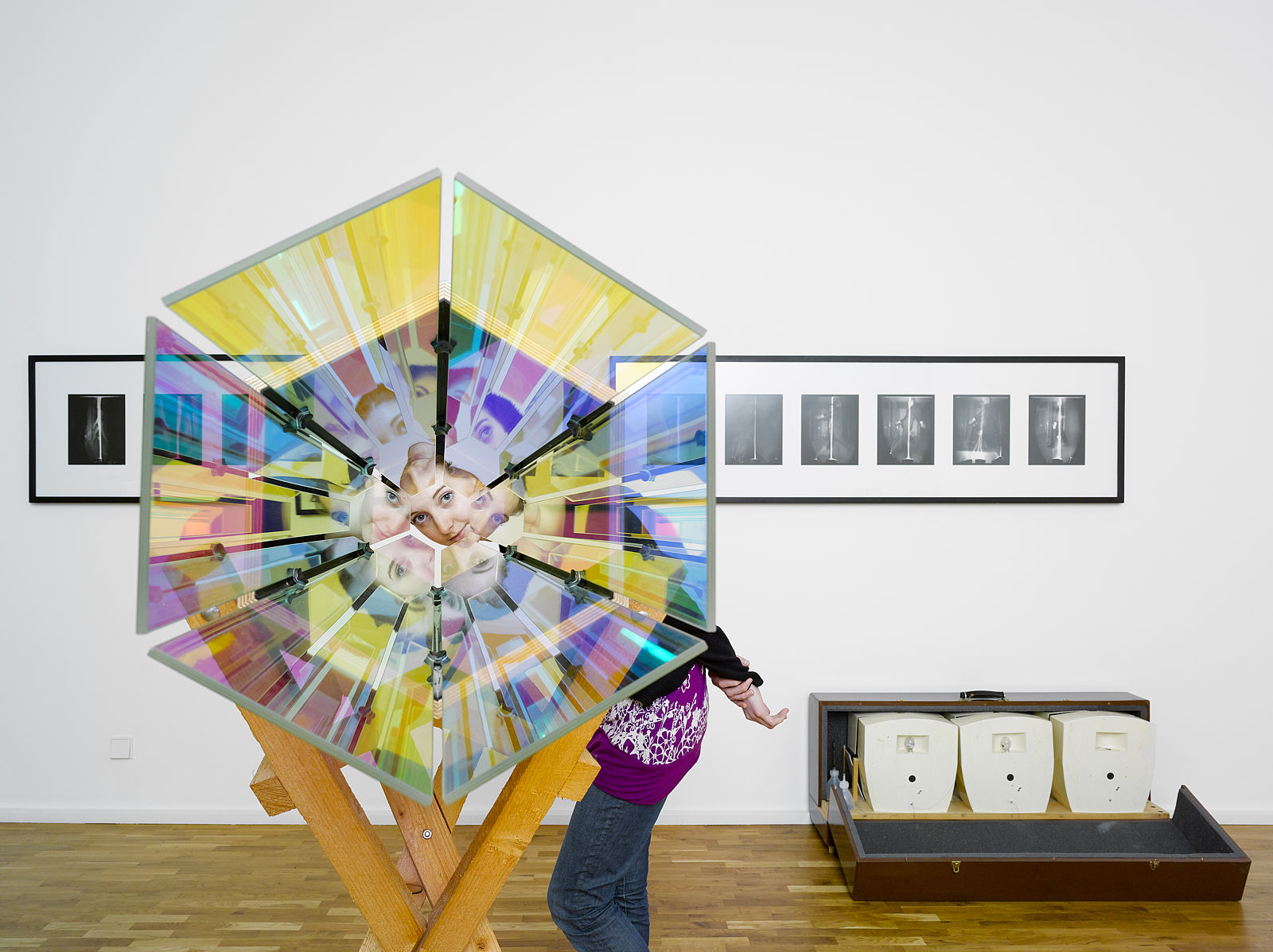 Over the past decades the film-maker Werner Nekes has put together a unique collection of works that, taken together, constitute a cultural history of visual media forms: anamorphoses, Laterna Magica devices and projected images, perspective theaters, and so forth, which are considered the forerunners of present film, television, and the digital age. These instruments illuminate how the historical development of producing images is subject to the prevalent technological capacities of the images' time.

In discovering the origins of the way in which images are produced, contemporary artists enable us to experience how artistic pictures are realized, what their specific characteristics are, and how fiction and reality, illusion and vision interwine. Actualizing passed-down concepts and apparatuses means more than resuscitation: It contains the potential for development and innovation, for astonishment and experimentation. In juxtaposing images – produced by instruments and different technologies – and the human eye's capacity for processing images, an examination of the way in which we see, visually and cognitively, takes place.

This touring exhibition started at the Museum of Contemporary Art Siegen. Subsequent venues were the Mücsarnok / Kunsthalle, Budapest, Hungary and the Centro Andaluz de Arte Contemporáneo, Sevilla, Spain.

Blickmaschinen/Visual Tactics was sponsored by the German Federal Cultural Foundation/ Kulturstiftung des Bundes, the Culture Programme of the European Union, and the State of North-Rhine Westfalia.
Furthermore, the exhibition was a cooperation with the University Siegen.