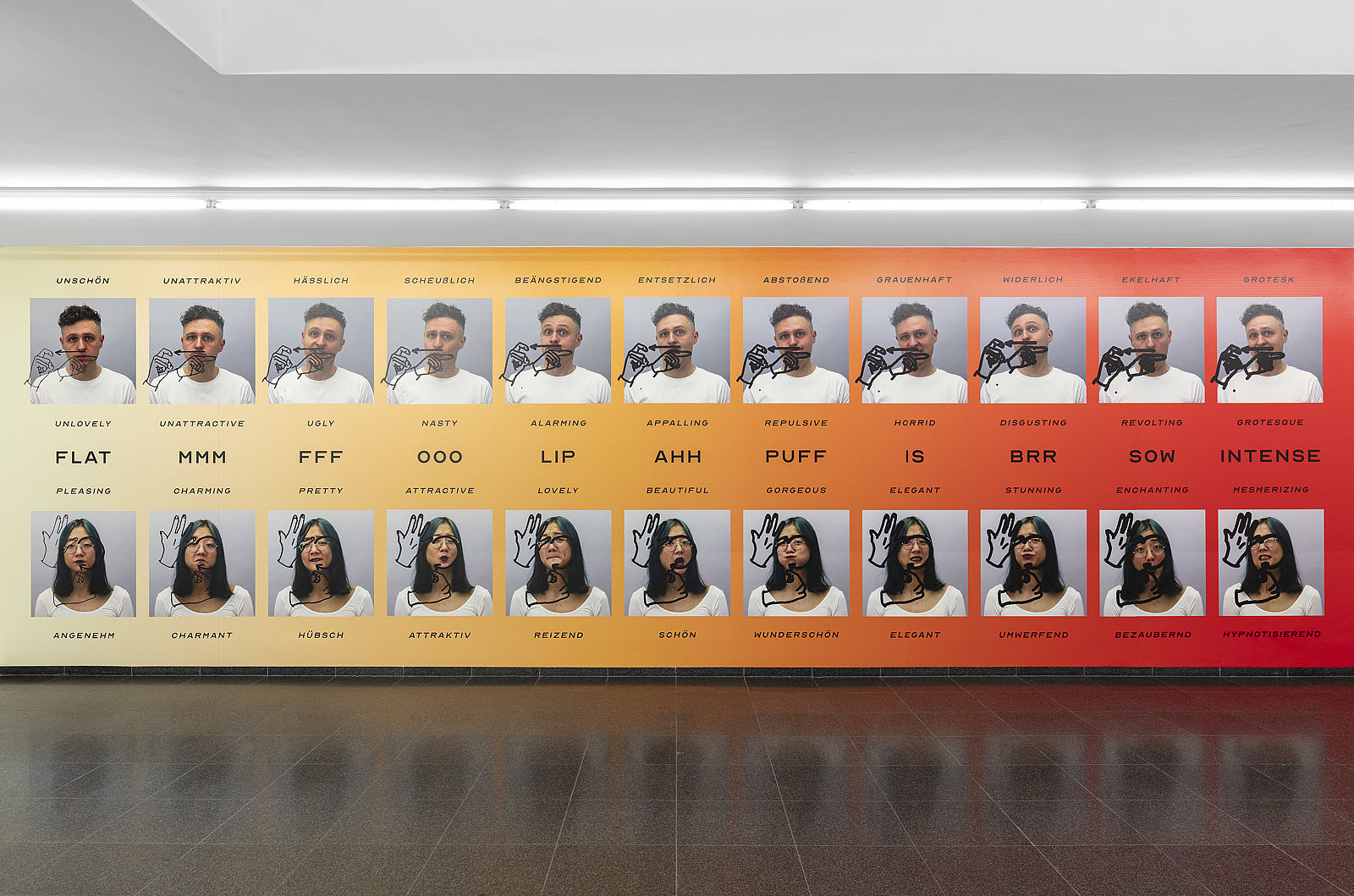 Christine Sun Kim and Thomas Mader
MGKWalls
26.2.21–13.2.22
Christine Sun Kim (*1980) and Thomas Mader (*1984) have been working for seven years on projects that encourage their viewers to explore the possibilities and limitations of communication today.
The work of Christine Sun Kim and Thomas Mader addresses our perceptual worlds, methods of communication, and the power relations between signed and spoken languages. The artist couple communicate in American Sign Language (ASL), but at different levels: Kim is an ASL native speaker, while Mader is learning ASL as a foreign language.

For the annual presentation "MGKWalls", the artists have created a wall work in the museum foyer and a corresponding video series for the LED wall on the outer façade. The project "Find Face" is named after an automatic message in the face filter app that was used for the films. Both walls show Kim and Mader alternately, their facial expressions overlaid with drawn signs or superimposed mouth morphemes from the filter.

The wall work in the foyer shows the progression of the two ASL signs "pretty" and "ugly". The same sign is used for each word, progressing from the neutral position to increasingly intense expressions. It is only the corresponding, changing facial expressions that lend each sign a different meaning, ranging from neutral to extreme. This increasing intensity is also evident from the progression of the coloured background.
The filter used in the short clips on the LED wall accompanies the speakers' hand movements and facial expressions. Although the filter is generic, the mouth morphemes presented here were created specifically for the work. If the filter cannot attach to facial features it has been trained to recognize, the error message "Find Face" is displayed. In the video, the signing hands interrupt the filters constant attachment to a face.

Generally speaking, facial expressions are an essential grammatical category in most sign languages. Ironically, this fact is often underestimated by hearing people. At the same time, however, translations shown on television, e.g. in disaster situations, are often described as "highly dramatic" or "incredibly expressive". Creating complex layers and masks is a skill in which native signers are particularly adept, and one with which learners often struggle.

"Find Face" not only triggers reactions, with words such as "appalling" or "breathtaking", but also invites viewers to reproduce the corresponding signs and find the expression in their own face. The two-part work creates an awareness of the linguistic, physical and technical conditions of barrier-free communication.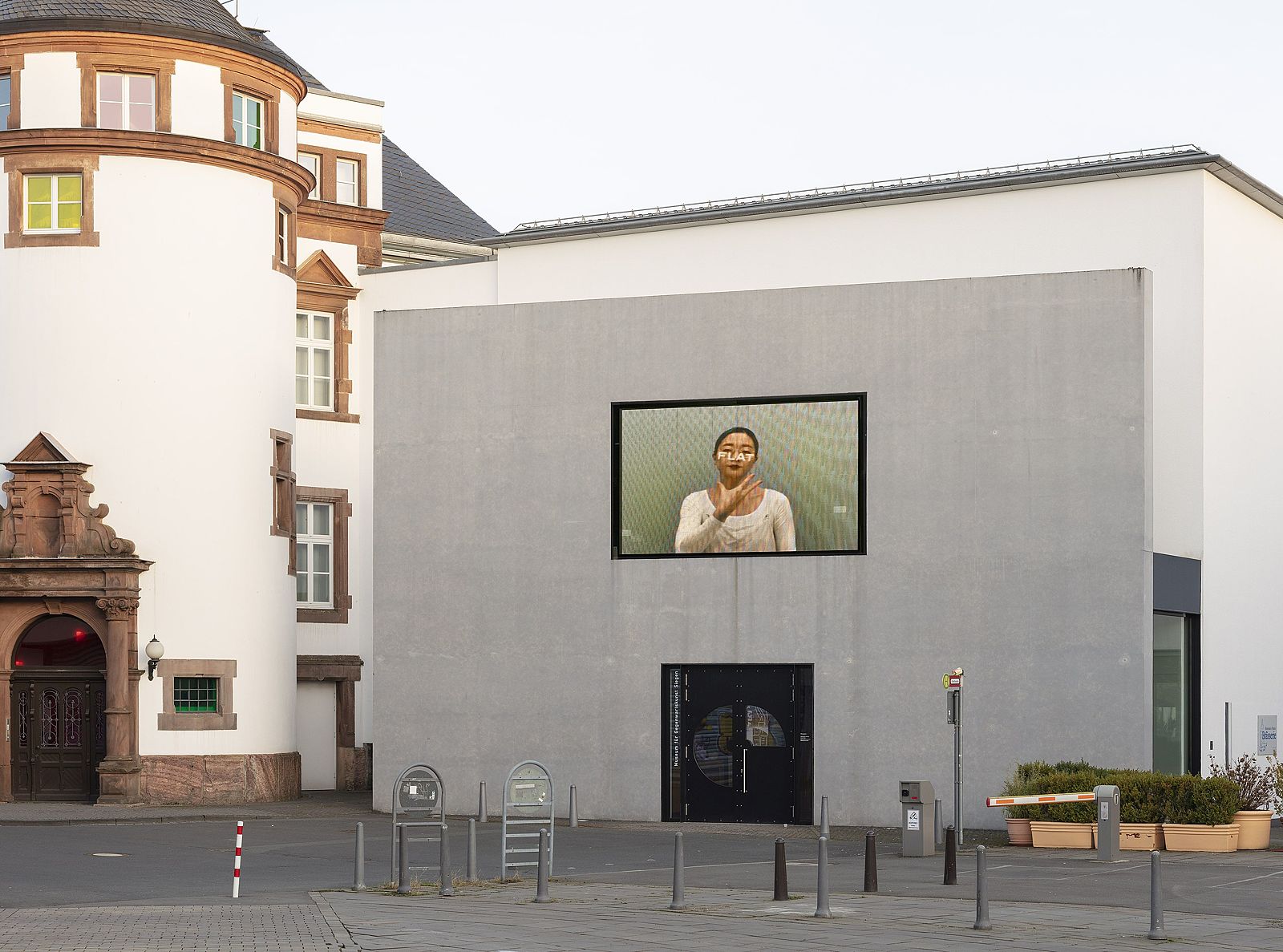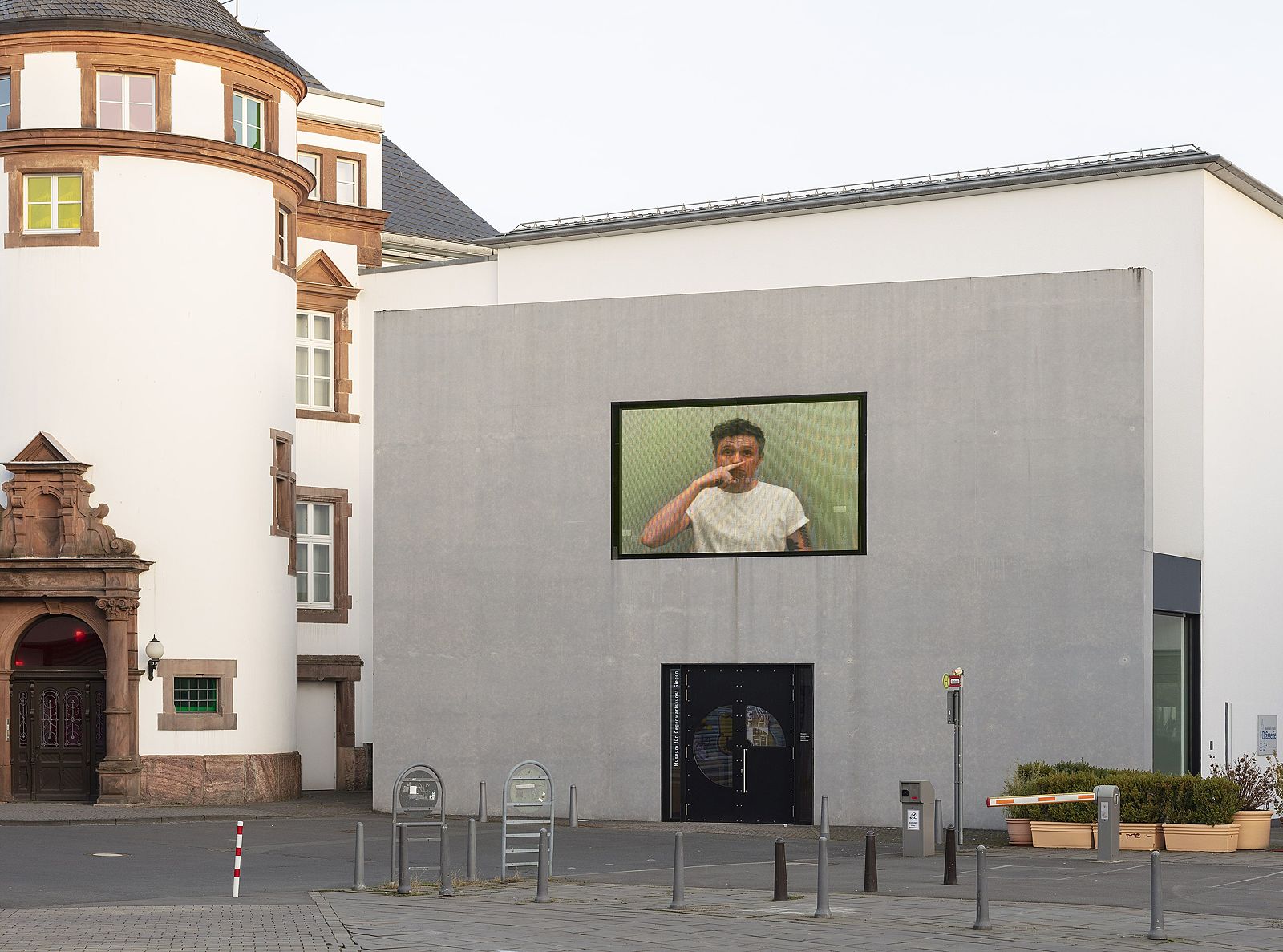 Since 2013, Christine Sun Kim and Thomas Mader have collaborated on a shared practice addressing the complexities of communication in a variety of formats. Their projects include recording an overnight shipment from Berlin to New York (Recording Contract, 2013), compiling 24 hours of invited contributors' studio time (Busy Day, 2014), using the arm game, a combination of body and face, in order to describe a series of awkward social situations (Classified Digits, 2016), and animating signs that show the power of decision-making (Palm Reader, 2020). Selected group exhibitions include: Instituto Tomie Ohtake, São Paulo; Galerie Crone, Vienna; Ian Potter Museum, Melbourne; Times Art Center, Berlin; and San Francisco Museum of Modern Art. In 2018 they had their first solo exhibition at Albright-Knox Art Gallery in Buffalo, New York.

Christine Sun Kim was born in Orange County, USA, in 1980 and lives in Berlin. She uses the medium of sound in performance and drawing to investigate her relationship with spoken languages and the aural environment.Thomas Mader was born in the South of Germany in 1984 and lives in Berlin. He is a research based artist who works with themes related to national identity, storytelling and communication.
Technical support
Ravi Vasavan