Lucian Freud and the Animal
1.3.–7.6.15
Already in his youth, the English painter and Siegen Rubens Prize Laureate Lucian Freud (1922–2011) cultivated a special relationship to animals. For the very first time ever, the exhibition is focusing on Lucian Freud's animal representations as a stand-alone exhibition theme.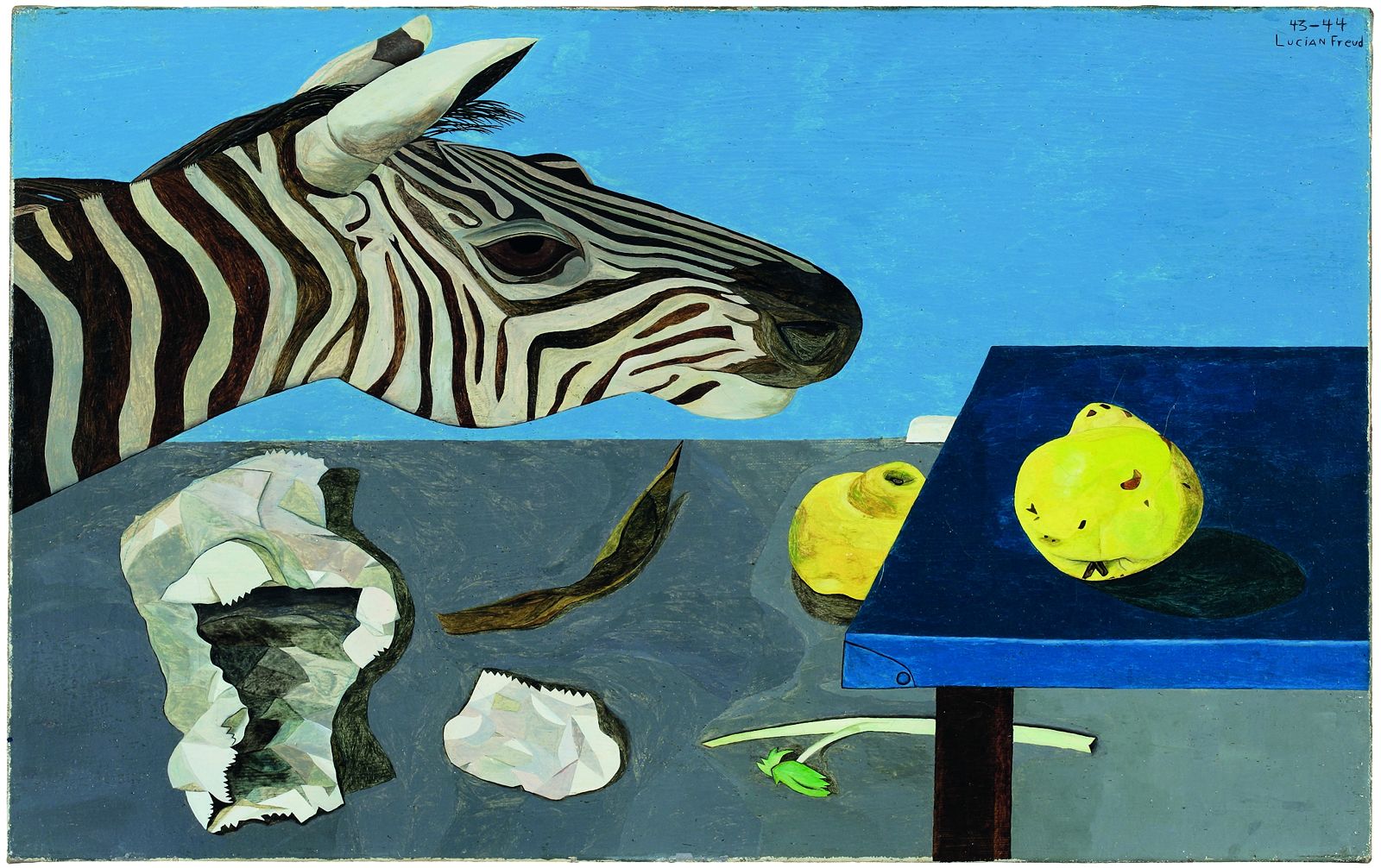 According to the biographical literature, Freud preferred spending time in the horse stable over spending time with his school mates. Major drawings from his early work are devoted to illustrations or the study of horses' bodies, and in his first painting of an animal, "Portrait with Horses", painted in 1939, a person is depicted – supposedly Freud himself – together with four horses. The exhibition "Lucian Freud and Animals" in the Museum für Gegenwartskunst Siegen begins with these early pieces.
As Lucian Freud himself stated, he "portrayed" dogs and birds. Their body structure, their facial expression, the look in their eyes, and especially the quality of their fur and feathers are observed, drawn, and painted with vigorous attention to detail. Both animal species, particularly dogs, accompanied Freud throughout his life and were present in his studio on a daily basis. Freud also painted deceased animals, such as a lifeless chicken in the painting "Chicken on a Bamboo Table", and later also dead bats. Another early piece with a surrealistic picture composition, "Quince on a Blue Table", depicts the stuffed head of a zebra that the artist kept in his studio.
Once Freud concentrated on people later on animals often only became present as companions in portraits. He never, however, lost the individual animal entirely out of view. Double or triple portraits of humans and animals count to his most famous works. In these, animals – mostly dogs – are depicted resting or sleeping serenly. Upon regarding his entire life's work, it becomes apparent that Lucian Freud gave animal depictions just as much attention as he gave human portraits.
The exhibition "Lucian Freud and the Animal" in the Museum für Gegenwartkunst Siegen features 30 animal depictions, including paintings, etchings, and drawings. Many of these pieces are from private collections and are thus on public display for the first time ever.
In 1997 Lucian Freud received the City of Siegen's Rubens Prize. The private Lambrecht-Schadeberg Collection / Winners of the Rubens Price, which is housed in the Museum für Gegenwartskunst Siegen, currently contains seventeen of Freud's works, of which three are animal representations that are included in this exhibition. Parallel to this exhibition the other fourteen Freud pieces from the Rubens-Prize Laureates Collection will be on display.
Supported by: Kulturstiftung des Bundes, Kunststiftung NRW and Sotheby's