Cy Twombly
Open, closed, and scribbled windows
8.10.21–13.2.22
"What do you make of the window?" This is one of the key questions in the history of European painting, one that Cy Twombly (1928–2011) also asked himself.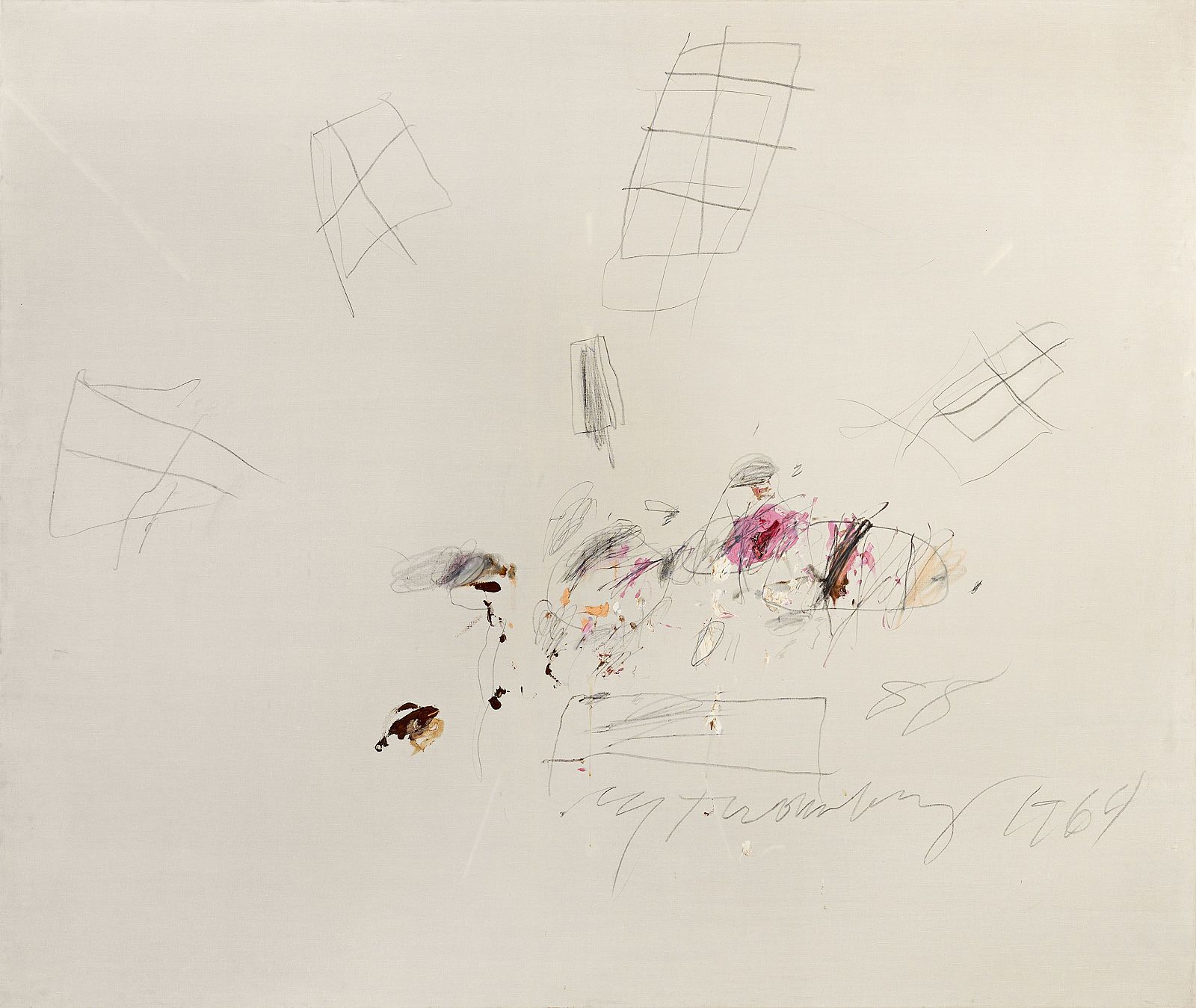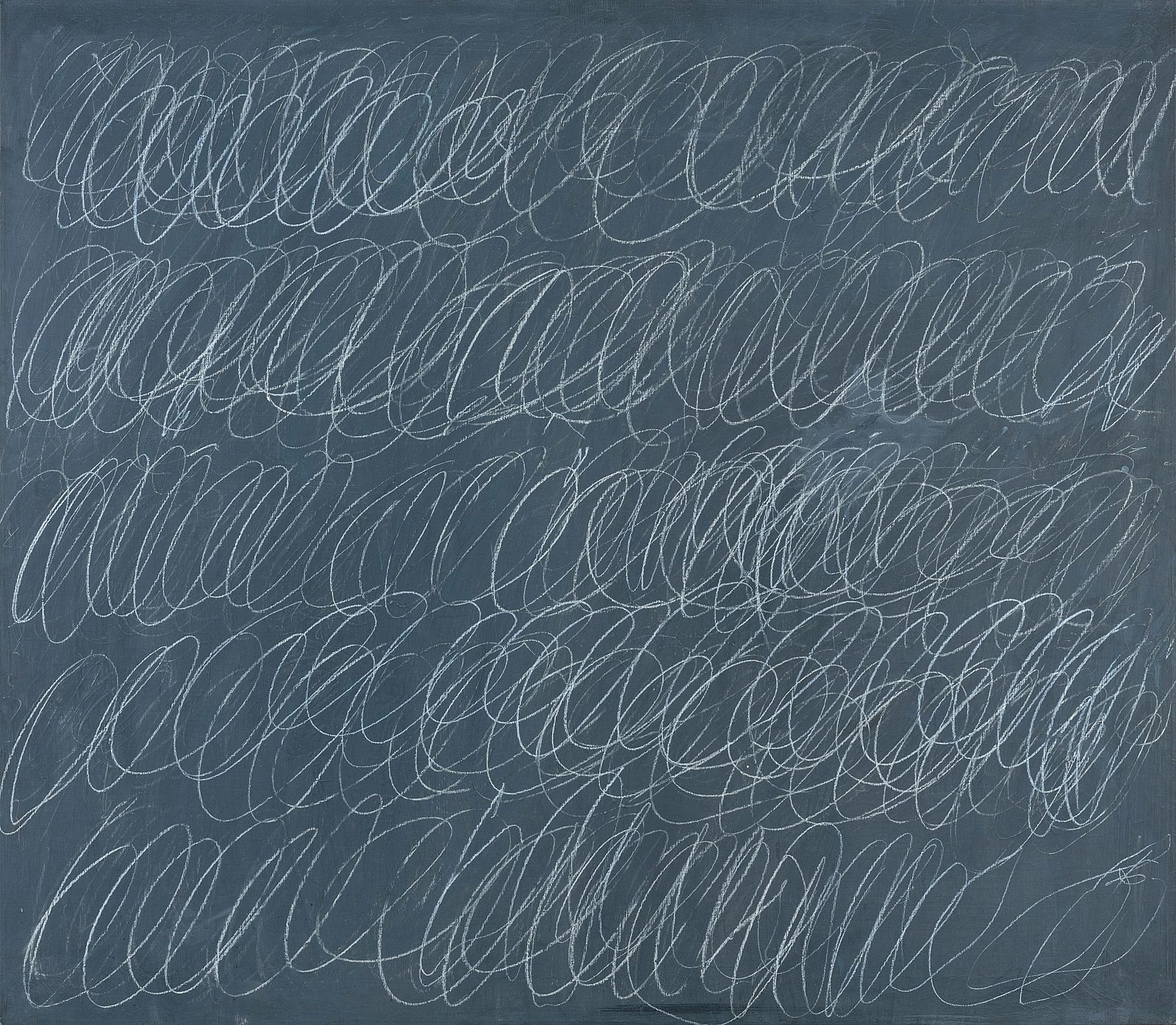 From 1957 onwards, the motif of the window appeared again and again in Cy Twombly's works. To mark the first presentation of the painting "Untitled (Munich)" from 1964 at MGKSiegen, his preoccupation with the window motif can now be traced in an important group of works from the Lambrecht-Schadeberg Collection.
It was 1436 when painter and art theorist Leon Battista Alberti first described paintings produced in central perspective as open windows. However, since the 20th century this perspective has been called into question once again; the impermeable flatness of the painting is declared a sign of progress.
Cy Twombly takes up the motif of the window and uses it with purpose. In "Leda and the Swan" (1963), we find only an orgiastic whirl of colour rather than an ancient narrative. The small window is like a symbol of the no longer discernible narrative. "Untitled (Munich)" contains no less than four different windows. Streaks of paint seem to catapult them into the indeterminate pictorial space which they open towards. Finally, the windows in "Untitled (Rome)" (1966) are reproduced several times, stacked behind each other as if lacking any function. At first, the black picture panel resembles an impenetrable wall, but the painter opens it into a deep imaginary space by means of the countless painted windows.
Twombly's windows offer no clear answer to the central question of painting. They have become signs that represent modern ideas about image-making, so invoking the long tradition of such deliberations.
Cy Twombly (1928–2011) was awarded the 8th Rubens Prize by the City of Siegen in 1987. The US-born artist lived in Rome as from the 1960s and was one of the key representatives of gestural abstract painting since 1950. His painterly, graphic, photographic and sculptural work is represented in important museum collections worldwide and has been shown in numerous solo exhibitions and retrospectives. The Lambrecht-Schadeberg Collection, housed at MGKSiegen, includes paintings, sculptures, and photographs ranging from Twombly's early New York production to his late work created in Italy.
The new exhibition format "Studiolo" sees itself as a dynamic space within the collection of the MGKSiegen. In future, here regularly changing exhibitions will examine individual focal points and groups of works from the Lambrecht-Schadeberg Collection.
Curator
Prof. Dr. Christian Spies