Rémy Zaugg
The Question of Perception
1.11.15–6.3.16
The artistic standpoint of Swiss artist Rémy Zaugg (1943–2005) is utterly unique because he poses fundamental questions over and over again, in ever new ways. He states these questions in his pictures, in his projects, and in his writings: What is mankind, what is the reason of existence, which function does art have?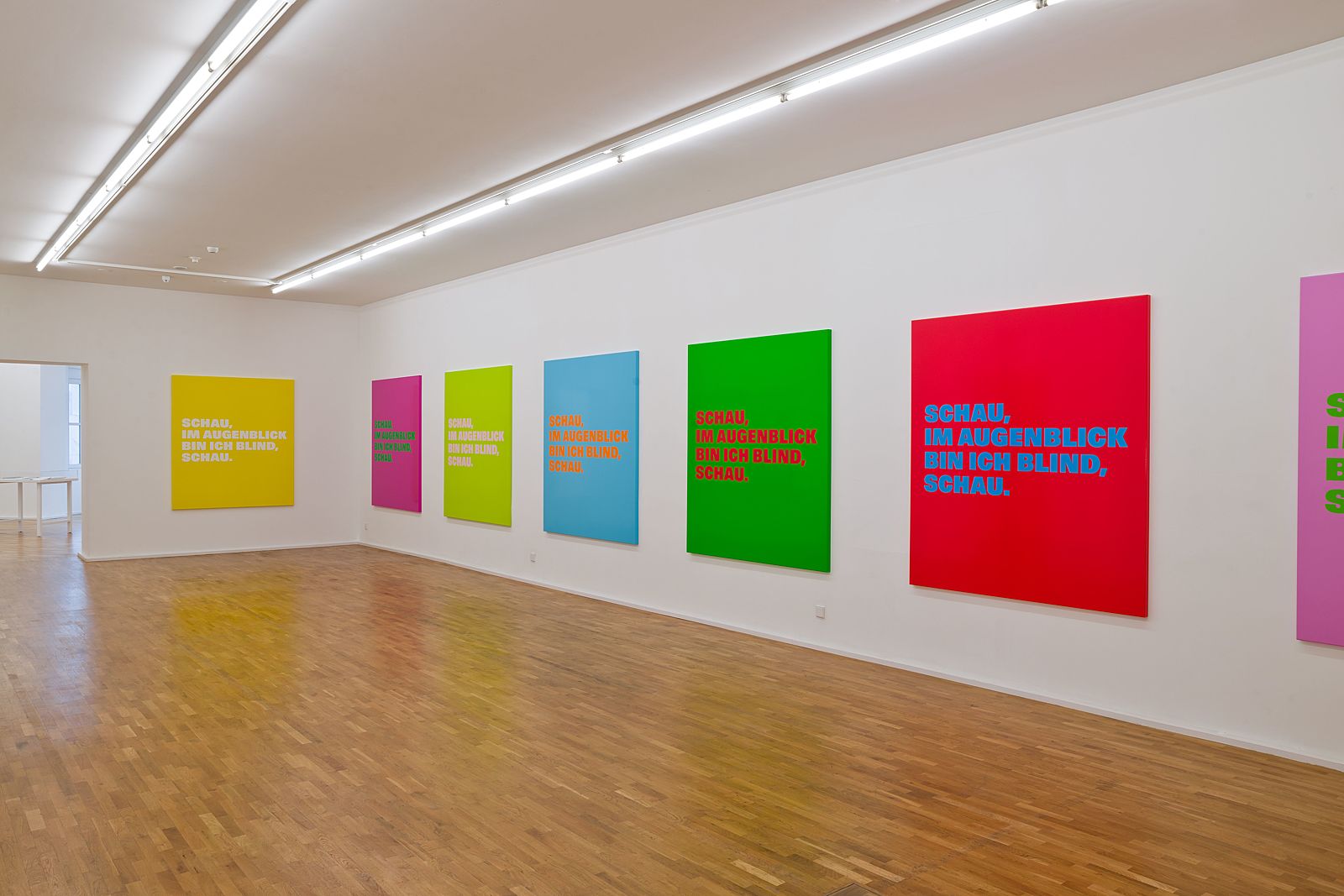 For him, art does not simply have a purpose in itself, but rather helps people find their way in the world and helps them to shape it. He not only addresses the act of seeing, but cognition with all of the senses. Only through perception and the continuous process of reflecting on perception's constantly new conditions can an artistic piece be created, a work that cannot exist without the world, and yet also brings forth the world. On the occasion of the tenth anniversary of his passing, the Museum of contemporary art Siegen is dedicating a comprehensive retrospective to this universal lifework.
Rémy Zaugg is one of the preeminent Swiss artists of the twentieth century. For him, who was born in the French-speaking canton of Jura, painting was always a form of fundamental research for "applied" projects in architecture, urbanism, or in the conception of exhibitions. Analogously, this exhibition will mainly feature pictures – paintings and silkscreen prints – but also the monumental body of drawings "The Perceptive Sketches of Pictures" as well as two video pieces and two urban building projects. The latter works originated in a collaborative effort with the famous Swiss architects Herzog & de Meuron. The exhibition catalog enhances this perspective especially through excerpts from the artist's comprehensive writing.
This exhibition came into being through the cooperation with the Reina Sofia, Madrid, and is accompanied by a symposium, which locates Rémy Zaugg's approach to painting through theoretical reflections on and discussion of imagery.
Supported by
Kunststiftung des Bundes, Ministerium für Familie, Kinder, Jugend, Kultur und Sport des Landes Nordrhein-Westfalen, Schweizer Kulturstiftung prohelvetia