Mixed Double
The Lambrecht-Schadeberg Collection
11.3.22–29.1.23
The new collection presentation entitled "Mixed Double" will be showing selected works by the previous 13 Rubens Prize winners in an extensive exhibition.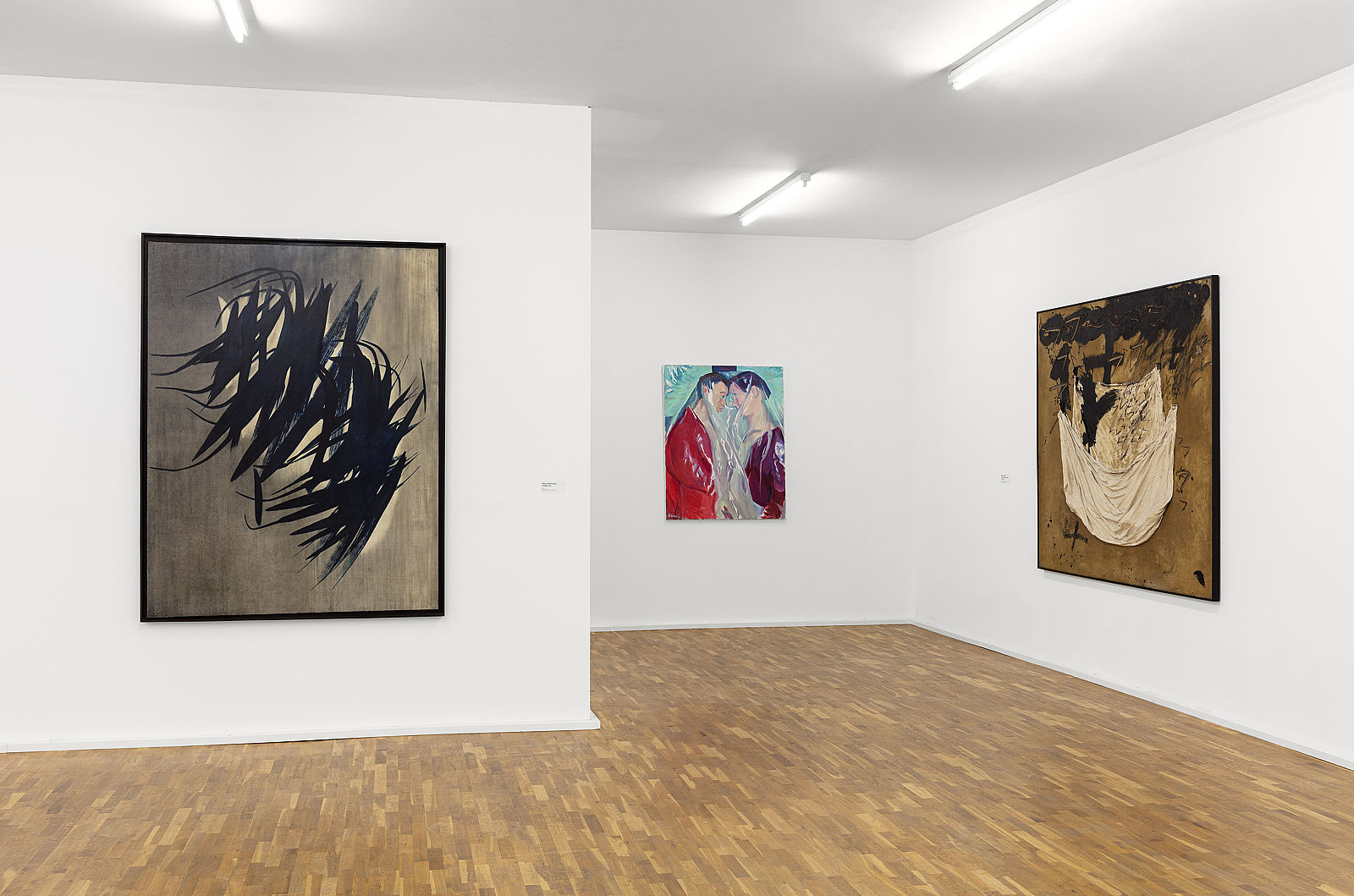 Two positions from the Lambrecht-Schadeberg Collection are juxtaposed in such a way that tensions and contrasts, but also similarities and affinities between them become apparent. This juxtaposition will also help to clarify the varying preoccupations with motifs, artistic attitudes and not least individual practices in handling painting itself.

Since 1957, the Rubens Prize has been awarded by the City of Siegen to European painters and graphic artists in recognition of their artistic life's work.
Since the 1990s, the Lambrecht-Schadeberg Collection has been acquiring works by the winners of the Rubens Prize for the MGKSiegen. As a result, Europe's recent history of painting is represented in the museum with all its diversity: as an interwoven fabric of major and secondary strands.

Winners of the Rubens Prize from the City of Siegen:
Hans Hartung (1957)
Giorgio Morandi (1962)
Francis Bacon (1967)
Antoni Tàpies (1972)
Fritz Winter (1977)
Emil Schumacher (1982)
Cy Twombly (1987)
Rupprecht Geiger (1992)
Lucian Freud (1997)
Maria Lassnig (2002)
Sigmar Polke (2007)
Bridget Riley (2012)
Niele Toroni (2017)
"Mixed Double" has been put together by Ines Rüttinger and Prof. Dr. Christian Spies.