Long time no see!
A deeper look into the collection
11.3.–29.5.22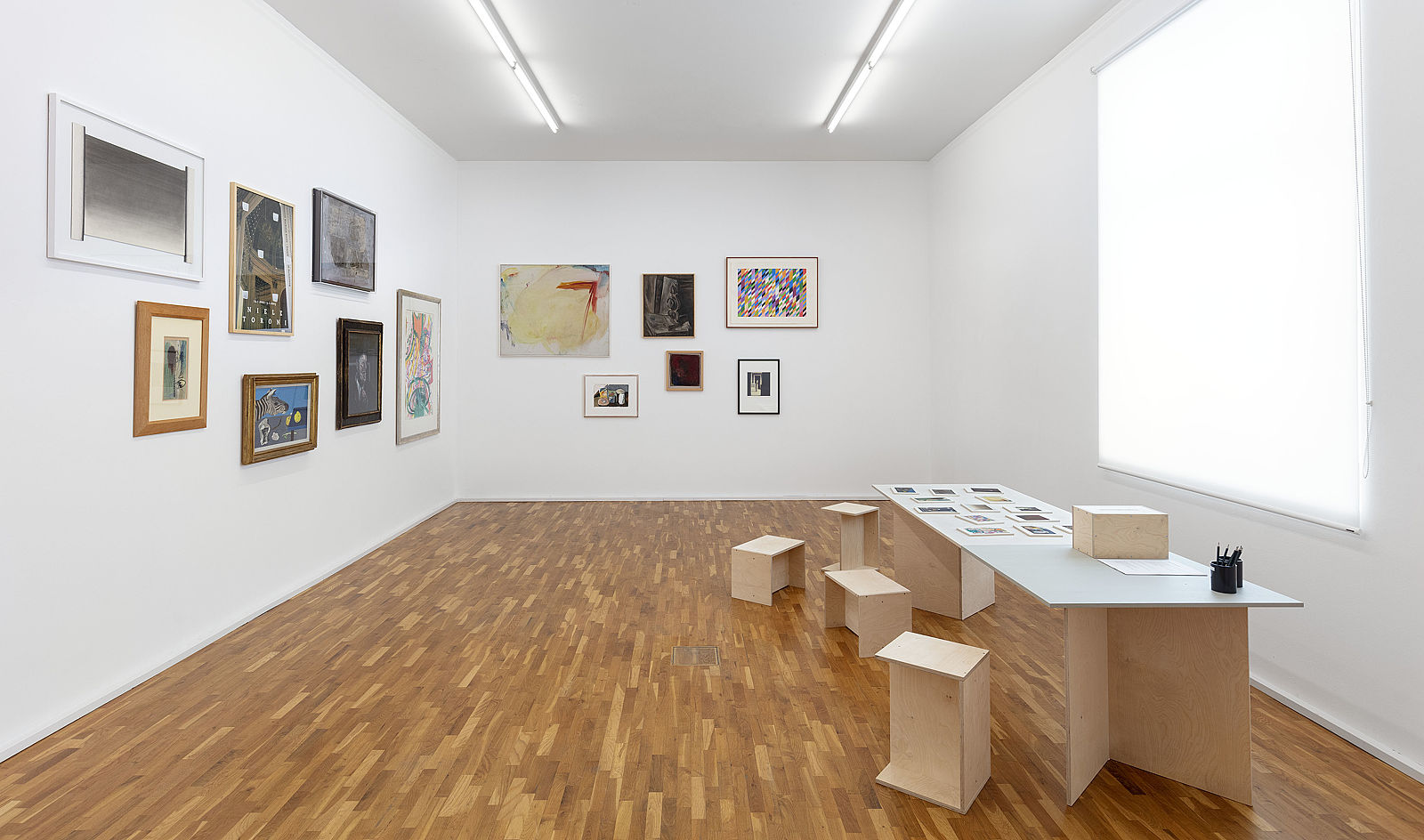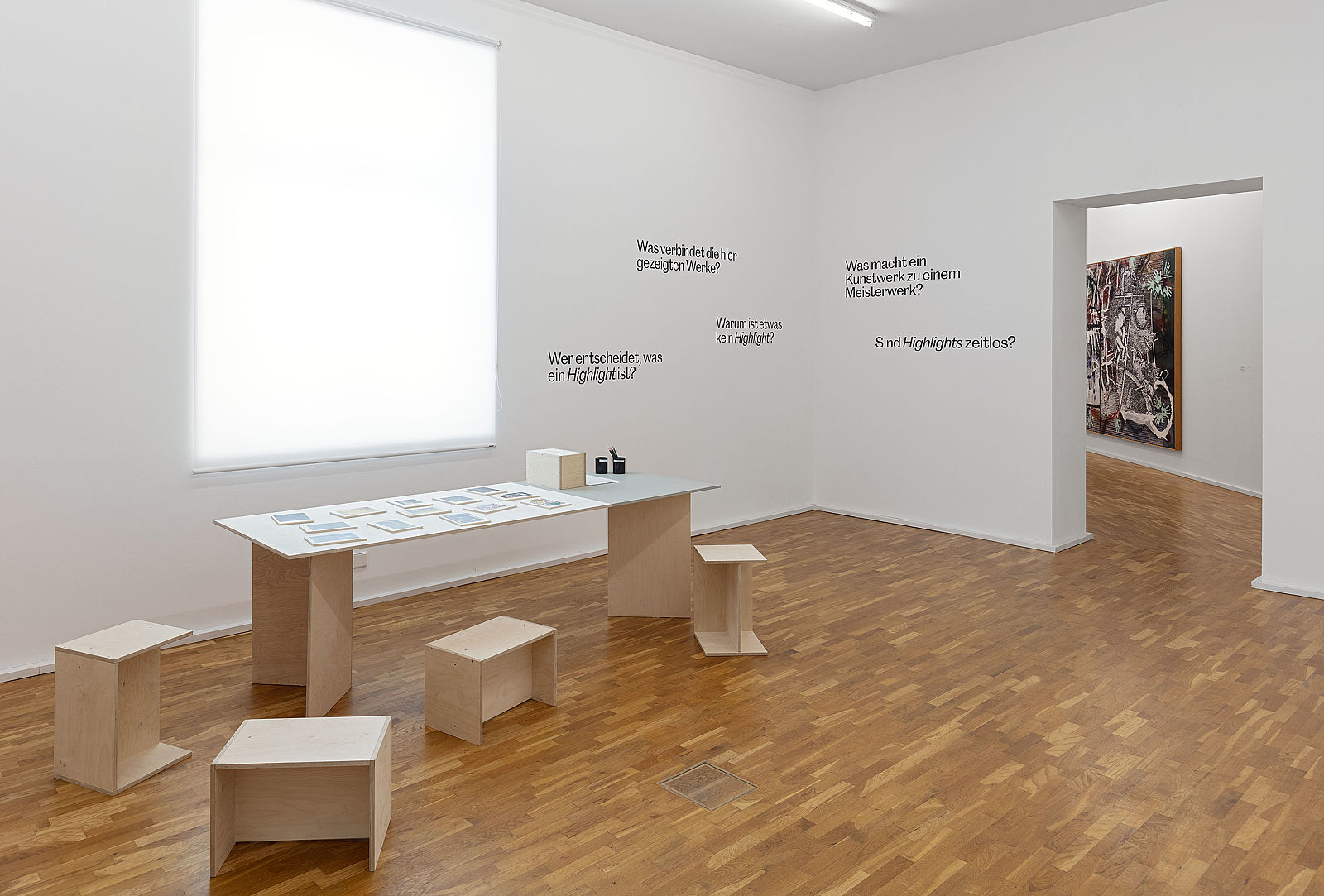 The term "highlight" is integral to our language and often gets used in collections and museums. The word "masterpiece" is applied in the same way, referring to the particularly outstanding pieces that attract the public.
Inevitably, this focus on selected works means that others are lost from view. So, what about those works that are apparently not seen as "highlights"? What position do they occupy within a collection? And how do "highlights" emerge, anyway?
The exhibition in the Studiolo is dedicated to the Lambrecht-Schadeberg Collection, and so to artworks by the 13 winners of the city of Siegen's Rubens Prize to date. One picture per artist was selected as a representative from the more than 300 works currently comprising the collection. These are works that have rarely been shown or are less exemplary of the respective artist's œuvre as a whole. The selection was conceived in order to show the interrelationship between public favourites and hidden treasures. New perspectives on the collection and the spectrum of artistic production arise as a result.
The exhibition is a project by Nora Memmert, created within the framework of the funding programme "Forschungsvolontariat Kunstmuseen NRW", funded by the Ministry of Culture and Science of the State of North Rhine-Westphalia.