Takako Saito
You and Me
12.11.17–18.2.18
Artist Takako Saito has become well-known for her poetic, scurrilous performances, which she realizes in interplay with accomplices or with the public. Equally unmistakable are her carefully worked object-boxes with miniatures, produced since the 1960s, as well as the numerous free chess games.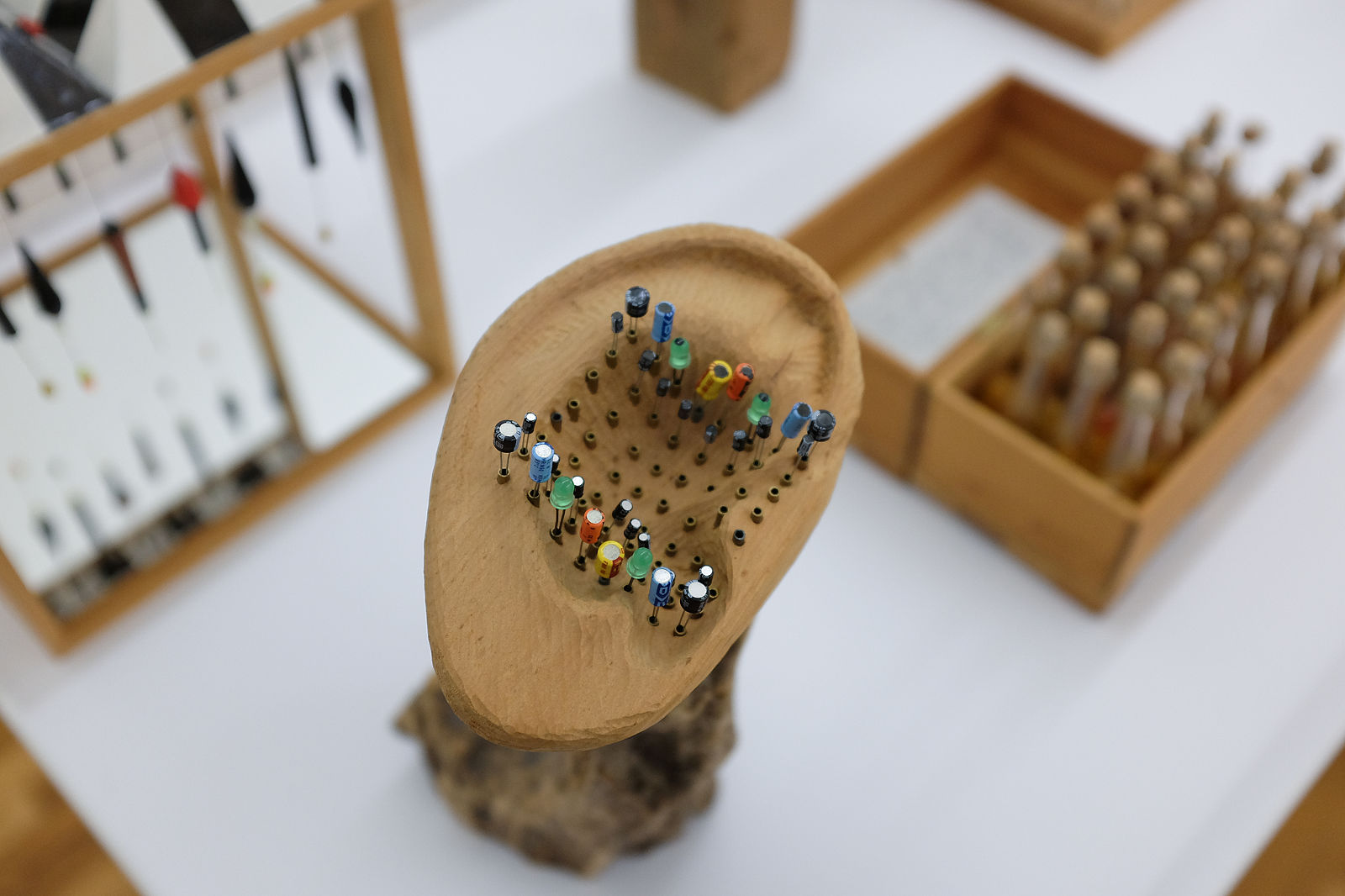 "You and me": the idea of play with her audience shapes almost every work by Takako Saito (*1929), whether it is a book object, performance, chess game, sound work, shop or clothing. The broad spectrum of her work reflects the many stages in her life, which have taken her from Japan via the New York Fluxus scene of the 1960s and various European countries to her current base in Düsseldorf.

Each of Saito's works has its own rules. On the one hand, they challenge us to experiment and play; at the same time, we are encouraged to sound out the rules of the game, exploring boundaries and taking at least one step beyond them. Nor does the artist stop at unusual materials or processes no one has tried before. This artistic standpoint is founded in both the reform-educational approaches that Saito encountered in Japan as early as the 1950s and the open concepts of Fluxus, where play, humour and everyday actions, objects and materials took on great importance.

The major overview exhibition in the Museum für Gegenwartskunst Siegen shows works dating from the 1960s to the present day. In twelve exhibition rooms it will be possible to see more than 200 works, including objects, installations, sound pieces and textiles.

Over the duration of the exhibition, Takako Saito will also present performances, including at the opening at 1.30 pm on 12.11.2017, and for the finissage at 5.15 pm on 18.02.2018. A series of talks in collaboration with the Laboratory New Art of the University of Siegen, as well as a symposium will take place parallel to the exhibition.

The exhibition publication, edited by Johannes Stahl and Eva Schmidt, issued by Snoeck Verlag, Cologne, will document both the exhibition and the performances.

Sponsored by the Ministry for Family, Children, Youth, Culture and Sport of the State of North Rhine-Westphalia.