The Other Half
Presentation of the Contemporary Art Collection
11.3.–21.5.18
In the Contemporary Art Collection the dominant artistic attitude is factual, objective and conceptual. For the first time, the entire collection can now be seen in a major presentation.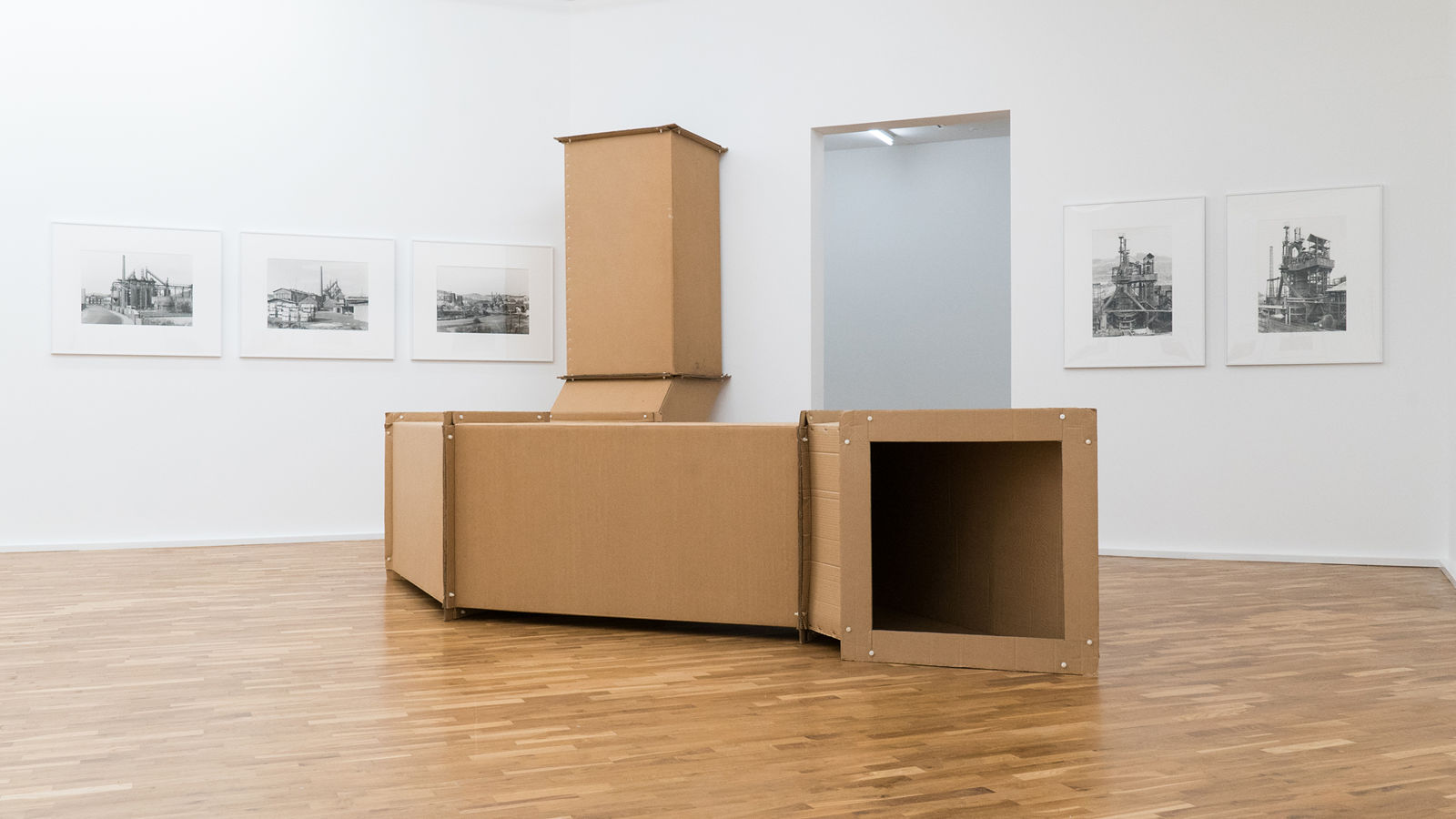 At the beginning, there were impressive black and white photographs by Bernd and Hilla Becher. Early photo groups of industrial architecture in the Siegerland were assembled for the first time by the artist couple for the museum's opening in 2001, and most recently in 2015 by Hilla Becher. Since then, the Contemporary Art Collection has been shaped and inspired by a factual, objective and conceptual artistic attitude.
Besides the photo groups by the Bechers and additional photographs by Becher pupils Andreas Gursky, Candida Höfer and Thomas Struth, the presentation "The Other Half" also introduces documentary or installation-based photography that should be understood as project-related, as a series but also simultaneously as a concept. Representatives of this tendency are Armin Linke, Aglaia Konrad, Hans-Peter Feldmann or Wolfgang Tillmans.
Another starting point is represented by works of an early socially engaged and interactive Conceptual Art, as practised by Stephen Willats, Victor Burgin and Charlotte Posenenske. Contemporary film and spatial installation continue the conceptual approach, showing art's aesthetic handling of media strategies in an exemplary way, and thus entering into dialogue with the painting collection of the Lambrecht-Schadeberg Collection in the Museum für Gegenwartskunst Siegen.
With contributions by
Bernd und Hilla Becher
Victor Burgin
Claus Bury
Vajiko Chachkhiani
Mariana Castillo Deball
Katalin Deér
Lutz Diergarten
Ayse Erkmen
Hans-Peter Feldmann
Bernhard Fuchs
Katharina Grosse
Andreas Gursky
Hans Haacke
Diango Hernández
Nancy Holt
Candida Höfer
Hubert Kiecol
Aglaia Konrad
Mischa Kuball
Jochen Lempert
Armin Linke
Stefan Panhans
Otto Piene
Peter Piller
Charlotte Posenenske
Andrea Robbins/Max Becher
Michel Sauer
Thomas Struth
Wolfgang Tillmans
Diana Thater
Stephen Willats
Special thanks are due to our sponsors, who have participated in the collection's development for more than 15 years: Art Foundation NRW, Cultural Foundation of the Federal States, Ministry for Culture and Science of the State of North Rhine Westphalia, Sparkasse Siegen Foundation for Art and Culture, MäZEHNe/Circle of Friends of the Museum für Gegenwartkunst Siegen, and Hypo-Cultural Foundation.

Thanks go to our lenders for works made available to us on permanent loan: Peter Paul Rubens Foundation, City of Siegen, Foundation "Kunst im Landesbesitz", North Rhine-Westphalia, Viehof Collection, and Droege Collection, as well as the artists Andreas Gursky, Mischa Kuball and Hans Haacke.