Sigmar Polke and the 1970s
Networks, Experiments, Identities
4.11.18–10.3.19
Some time ago, the Lambrecht-Schadeberg Collection acquired 85 photos from the period 1973–78 by Rubens Prize winner Sigmar Polke (1941–2010). These photos provide the occasion for our new exhibition with the involvement of further 28 artists.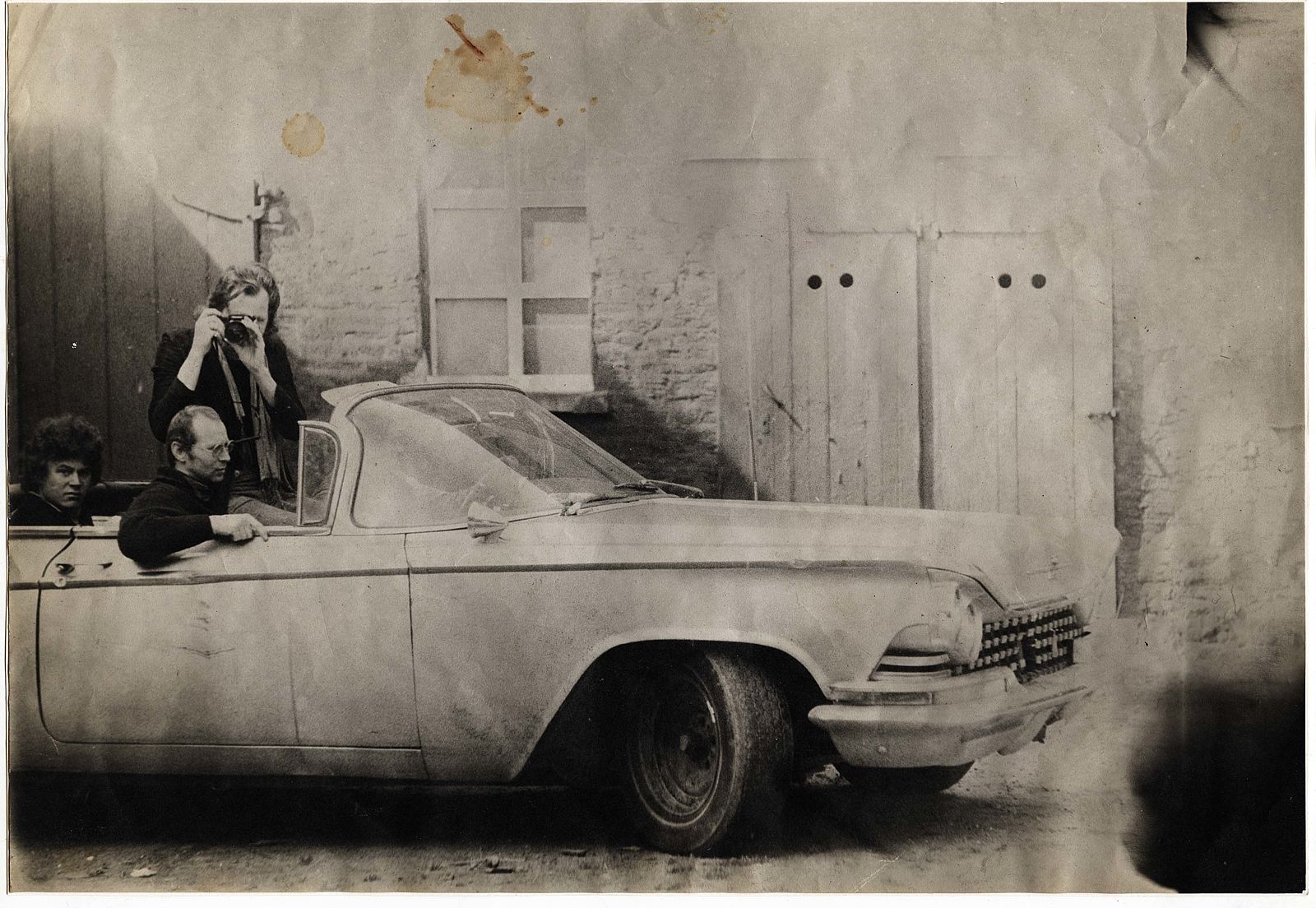 One shaping influence for Sigmar Polke during the 1970s was transferring criticism of the bourgeois order to one's own way of life, so that art, the revolutionary zeitgeist and everyday life became mutually permeable.
The settings of events include, firstly, the Gaspelshof in Willich near Düsseldorf, an artists' commune and at the same time a satellite of the Düsseldorf scene, Zurich, Katharina Steffen's place of residence and its lively underground scene, and also Bern, as the location of the important gallery belonging to Toni Gerber and the later legendary curator Harald Szeemann.
Starting out from the places Sigmar Polke lived, an exemplary indication is given of the extent to which ramified links between artists were established and interwoven. In a similar way to Germany, there was a strong mood of departure in Switzerland, led by the activities of the feminist artists in the "Frauenrakete" in Zurich.
Polke's camera accompanied him to all his trips, exhibition openings, activities among friends and shared games. Life was a performance. And like other artists, he was always concerned to rediscover artistic production and practice.
With contributions by
Sigmar Polke and
Balthasar Burkhard
Anton Bruhin
Michael Buthe
James Lee Byars
Bice Curiger
Barbara Davatz
Radka Donnell
Achim Duchow
Astrid Heibach
Rebecca Horn
Christof Kohlhöfer
Urs Lüthi
Manon
Klaus Mettig
Ernst Mitzka
Harald Naegeli
Markus Raetz
Ursula Rodel
Stefan Runge
Barbara Schneider
Jean-Frédéric Schnyder
Memphis Schulze
Iwan Schumacher
Katharina Sieverding
Katharina Steffen
David Weiss
Max Wiederkehr
Andreas Züst
and many others who be identified in the photographs.
The catalogue, appeared in February 2020, can be aquired in the Museum Shop.
Sponsored by the State of NRW, pro helvetia, and the Circle of Friends.
​To complement this exhibition it will be possible to see a special presentation of paintings, graphic works and one object by Sigmar Polke, dating from the various phases of his creative production. The works belong to the existing Lambrecht-Schadeberg Collection, which is permanently housed in the Museum for Contemporary Art Siegen.