Audioguide for the exhibition
Anna Boghiguian
Sometimes unexpectedly the present meets the past
3.9.21–9.1.22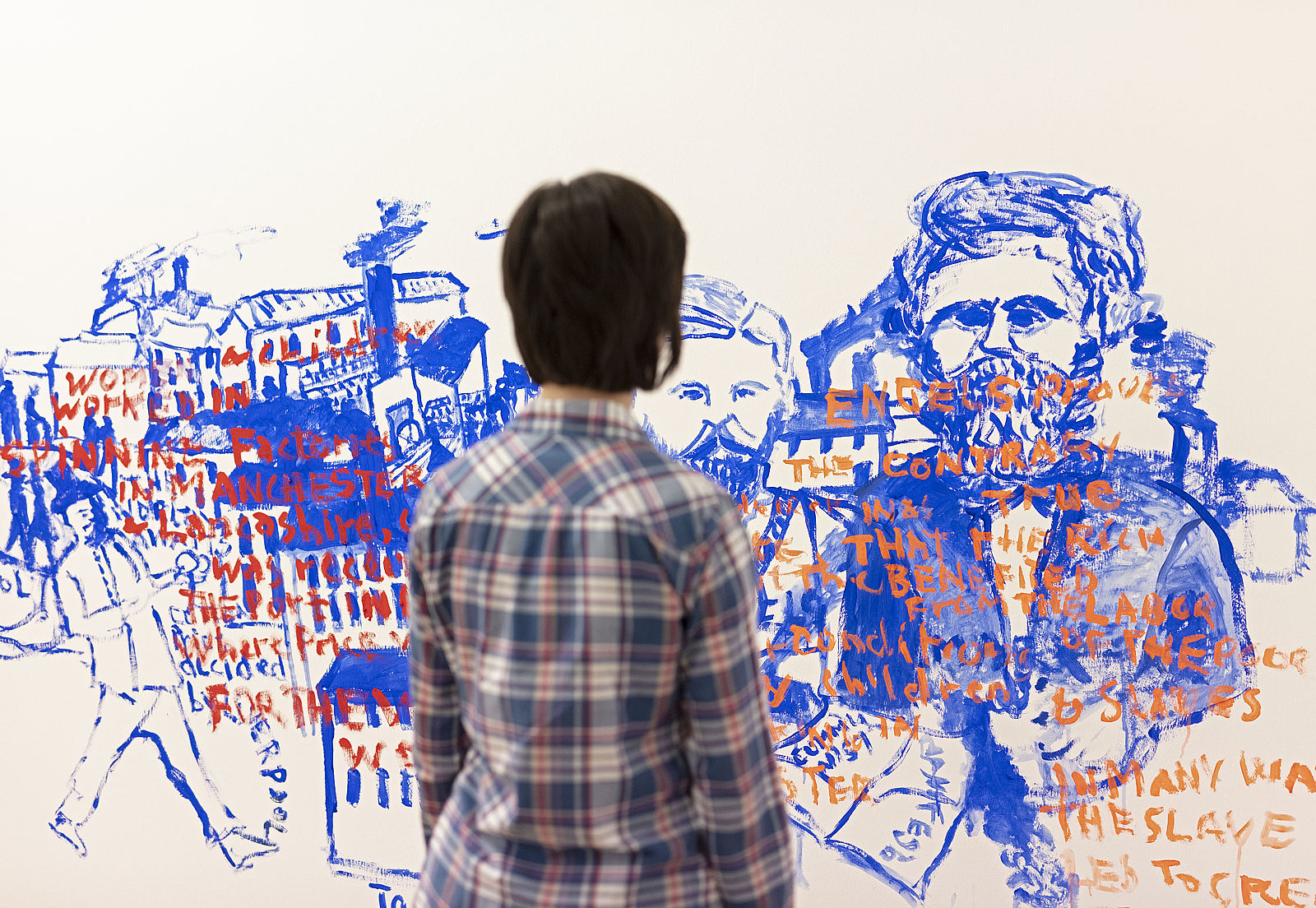 Anna Boghiguian is an Egyptian-Canadian artist of Armenian origin. In her works, she explores the impact of historical, economic and political events. From a very personal perspective and with deep roots in literature, the well-travelled artist engages with the world's peoples, cultures, places and major connecting lines. Boghiguian translates her nomadic experiences into artists' books, drawings, paintings, collages and installations.
The exhibition "Sometimes unexpectedly the present meets the past" at MGKSiegen provides a comprehensive overview of Anna Boghiguian's work in twelve rooms through ground-breaking spatial installations. In addition, new groups of works dealing with the construction of the Suez Canal and the time of the Spanish flu will be shown for the first time.
Endangered bees and honeycombs
2020
Cities by the Rivers
2014
Woven Winds. The Making of an Economy – Costly Commodities
2016
In the world. East and West, North and South
2017
A Short History: How the Industrial Revolution Changed the Pace of Europe
2020
Unfinished Symphony II
2012
Nietzsche and the Lepers
2008–2009
An Incident in the Life of a Philosopher
2017
From the Palace to the Ditch
2021
Guilt Machine
2013
Jardin de l'inconscient
2016–2019
Egos and mirrors
2021
The Salt Traders
2015