Richard Serra
17.2.–18.5.08
What do you associate with a so-called sculptor drawing or the graphic of a sculptor? One emphasizes the character of the design, the fixation of fleeting ideas; the second the possibility of mechanical reproduction in large quantities. Richard Serra does not meet both expectations with his drawings and graphics. His two-dimensional forms of work are based on the experience of sculpture, but assert themselves in their independence and intrinsic value.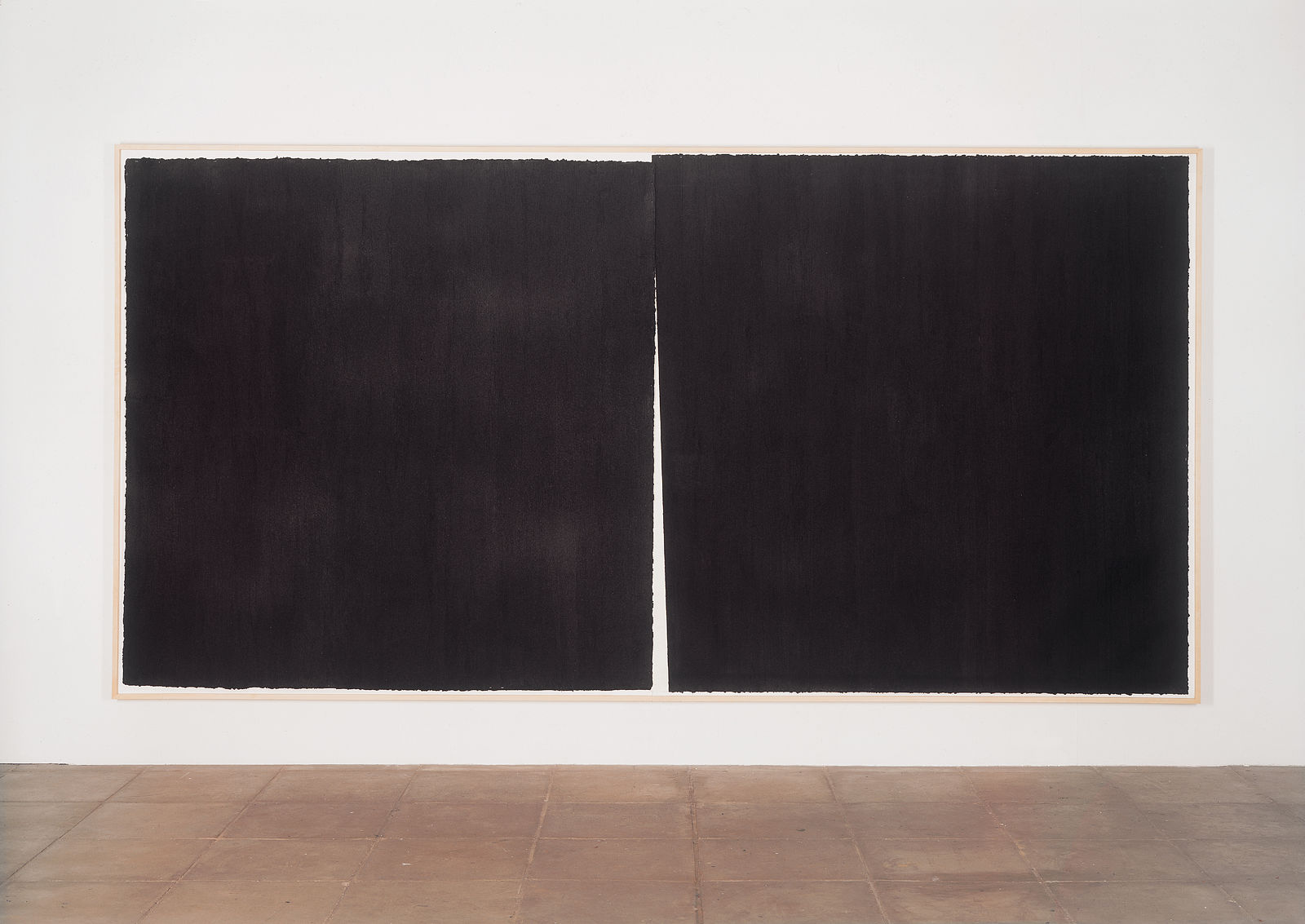 Serra, together with other artists of his generation, revolutionized modern sculpture in the 1960s. Since then he has been fascinating and convincing with extraordinary projects – in the museum, in the city, in the landscape. What Serra did for the sculpture, he also did for the drawing and for the print graphics. His reducing and structuring way of working in space corresponds in a figurative sense to the setting of a black surface – solitary or in relation to one another – on a two-dimensional support. In addition to the sculpture at Serra, drawing and print graphics play an important role in the overall work.
An overview of the exhibition at the Museum of Contemporary Art in Siegen showed large-format prints and drawings by the American artist, impressively in the architectural space.
For Richard Serra, sculpture has no representational or metaphorical tasks, but rather means a three-dimensional shape or a space-encompassing, often curved surface that interprets a given situation, reinforces it, and implants it with a bulky counterpart. The perceiver assumes an active role in which he processes not only visual but also physical information: mass, weight, distances, proportions in connection with his point of view and his movement.
The drawing and the print graphics are a parallel work for Serra; a continuation, a translation of sculptural projects. This means on the one hand distancing abstracting from a concrete state, on the other hand concentrating on the two-dimensional media. The work is done either in direct paint application by hand using a tool or by means of a printing block. Manual and mechanical work is explored in its polarity, experiments are carried out with the transitions.