Rupprecht Geiger
Red Is Beautiful
1.6.–28.9.08
Red is life, energy, potency, power, love, warmth, strength.
Red gets you high.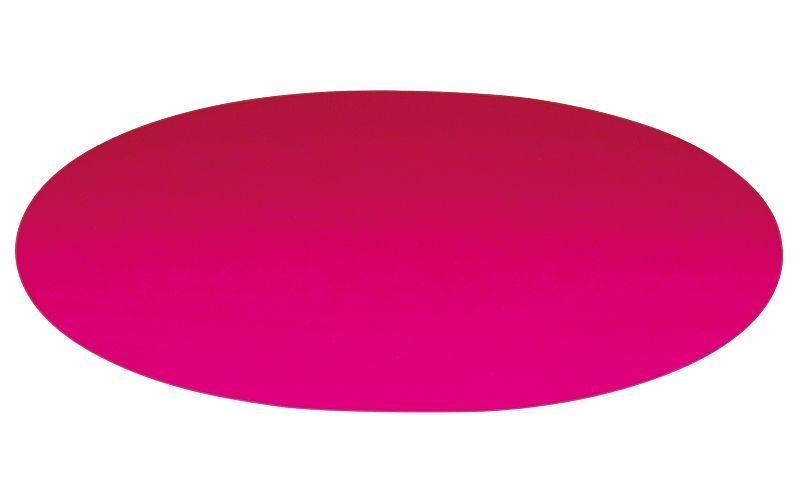 Red, pink, orange, very rarely other colours such as green or blue, but above all these bright cold or warm shades of red: colour and its intense effect on our senses is the theme of Rupprecht Geiger's life's work. Signal colours in simple forms–like a haunting advertising message that advertises itself and nothing else, a confident message that does not pretend eloquence but is simple and original, yet also modern.
For more than sixty years, Geiger's work has sought to amaze us with basic insights into the interplay of coloured matter, coloured forms and coloured light. He succeeds in demonstrating again and again what colour can do to our mind, psyche and body. Boundaries between the picture and space, between sub-sensations, are questioned.
The Museum für Gegenwartskunst Siegen honoured Rupprecht Geiger with a large retrospective on the occasion of his centenary; the artist received the 8th Rubens Prize of the City of Siegen in 1992 and is permanently represented in the museum with an extensive group of works belonging to the Lambrecht-Schadeberg Collection. This retrospective showed his impressive life's work with all its facets: In the paintings from the 1940s and 1950s we see how Geiger abandoned the rectangle of the traditional picture boundary and simplified the relationship of colour surfaces to one another; he also perfected chromatic modulations.
He began working with fluorescent paint in the sixties and replaced the brush with a spray gun. A simple vocabulary of shapes such as square, rectangle, circle and compressed circle was tested. Later, full colour spaces emerged, making the experience of colour all-embracing. The exhibition also shows a series of architectural models and confirms the influence of Geiger's former profession as an architect on his artistic work. In more recent years, Geiger discovered the expressive potential of playful collages using a wealth of materials. His life's work has been attended continually by extensive printed graphic work. Geiger's work appears as a fundamental point of reference against the background of the various European and American forms of monochrome painting and colour field painting in the second half of the twentieth century.