Antoni Tàpies
Image, Body, Pathos
13.11.11–19.2.12
The Museum of Contemporary Art Siegen honores the Catalan artist with this exhibition, showcasing his oeuvre in its entire splendid variety. 47 paintings from over seven decades are on display, many of which are presented in Germany for the first time.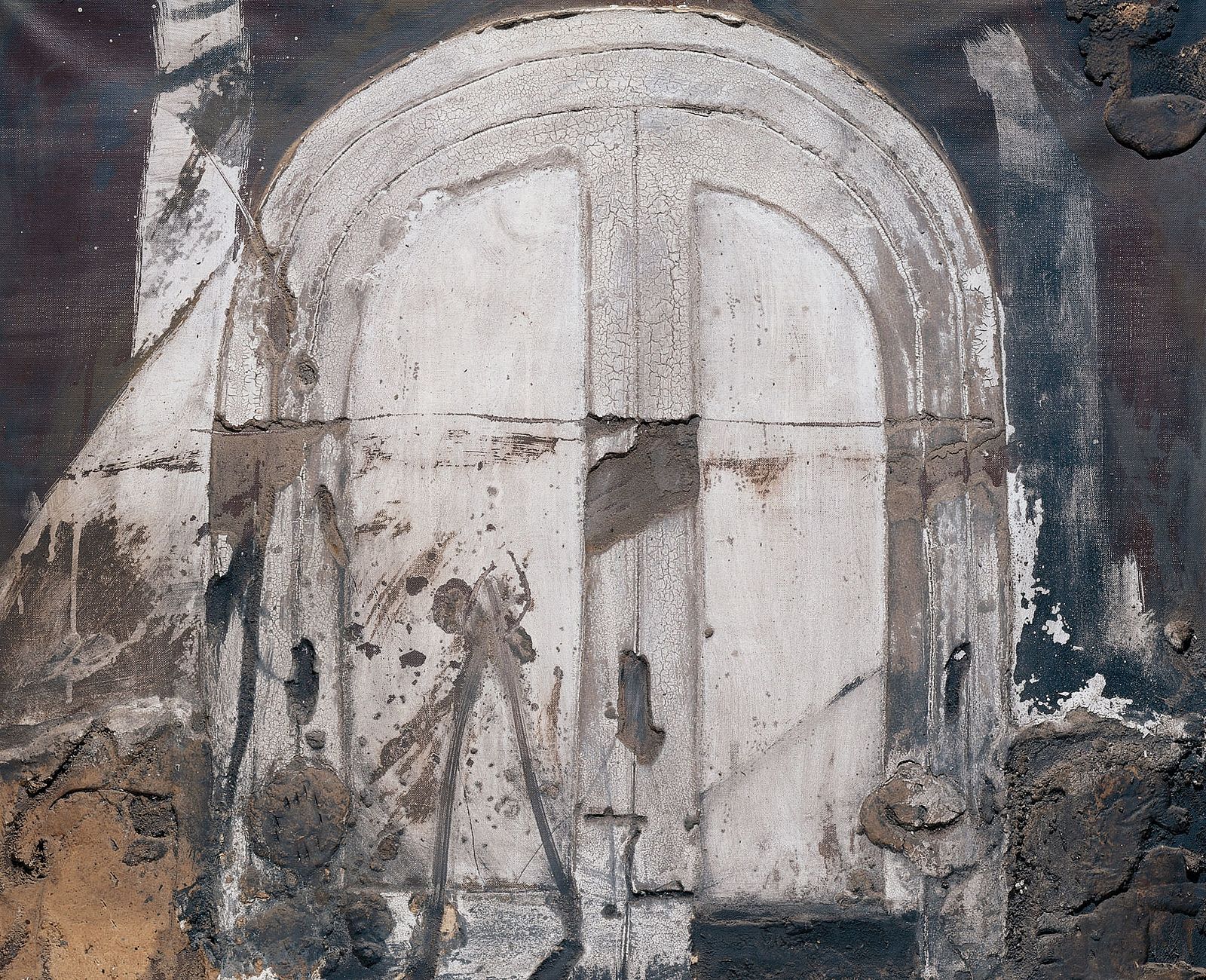 "Like a researcher in a laboratory, I am the first to notice the suggestions that can be snatched out of the matter. I elicit expressions from her, even if I don't have a clear idea at first what I'm getting into. As I work, I formulate my thoughts; the struggle between wool and existing material creates a balance of tensions."
Tàpies is undoubtedly one of the main representatives of European painting in the second half of the 20th century, which rightly received the 4th Rubens Prize of the city of Siegen in 1972. Although Germany was very important for the reception of Tàpies' work in the 1960s and 1970s, his late work is hardly known here.
Curator Eva Schmidt designed the exhibition for victories with a focus on the double perspective of body image and visual body. Antoni Tàpies' early work is characterized by more conventional self-portraits that reflect questions about artistic self-discovery. In the mid-1950s, Tàpies developed a new, concrete physicality by forming the unmistakable material images from sand, marble dust and glue. He often integrates concrete objects such as clothes, wires or other found objects into his pictures. With all experimental handling of the material, the image of the body appears apparently involuntarily in the tableaus, such as in anthropomorphic hints, relief-like plasticity or the inclusion of concrete objectivity that refers to the everyday world of man. The body is the outermost instance of experience; while working in the studio it is the point of reference for creative work. After all, the recipient is actively involved in the composition of the image because he suddenly sees himself thrown back on himself and is confronted with his own existential basic needs.
Tàpies develops an impressive iconography that is as personal as it is universally motivated. Letters, crosses and other signs appear in his pictures again and again, which open up a wide range of associations for the viewer. If the material images act almost physically on the viewer, the younger images from the late work also have a fascinating effect in their reduction. They face the recipient with an intensity that resembles a magical attraction. After the images of the 1960s that were overflowing with material, the canvases of the 1990s remained practically empty. Inspired by Far Eastern philosophy, Tàpies often creates square, almost colorless images that invite contemplation and meditation.
The exhibition "Antoni Tàpies. Image, Body, Pathos" was developed in close cooperation with the artist and the Fundació Antoni Tàpies in Barcelona and was shown in the Art Museum of Reykjavík following its presentation in Siegen. A third venue was at the Musée d'art moderne de Ceret.