Omer Fast
13 Steps
29.9.–16.12.
An exhibition project in the digital sphere and public spaces of Hamburg, Herford and Siegen represents the artistic conclusion to the joint project "Open Worlds". In Siegen, the artist and filmmaker Omer Fast (*1972 in Jerusalem, lives and works in Berlin) is showing his 3D film "13 Steps to the Liberation of Germany", in which he investigates the potentials of the image as a message, in a shop space at the City Galerie shopping arcade.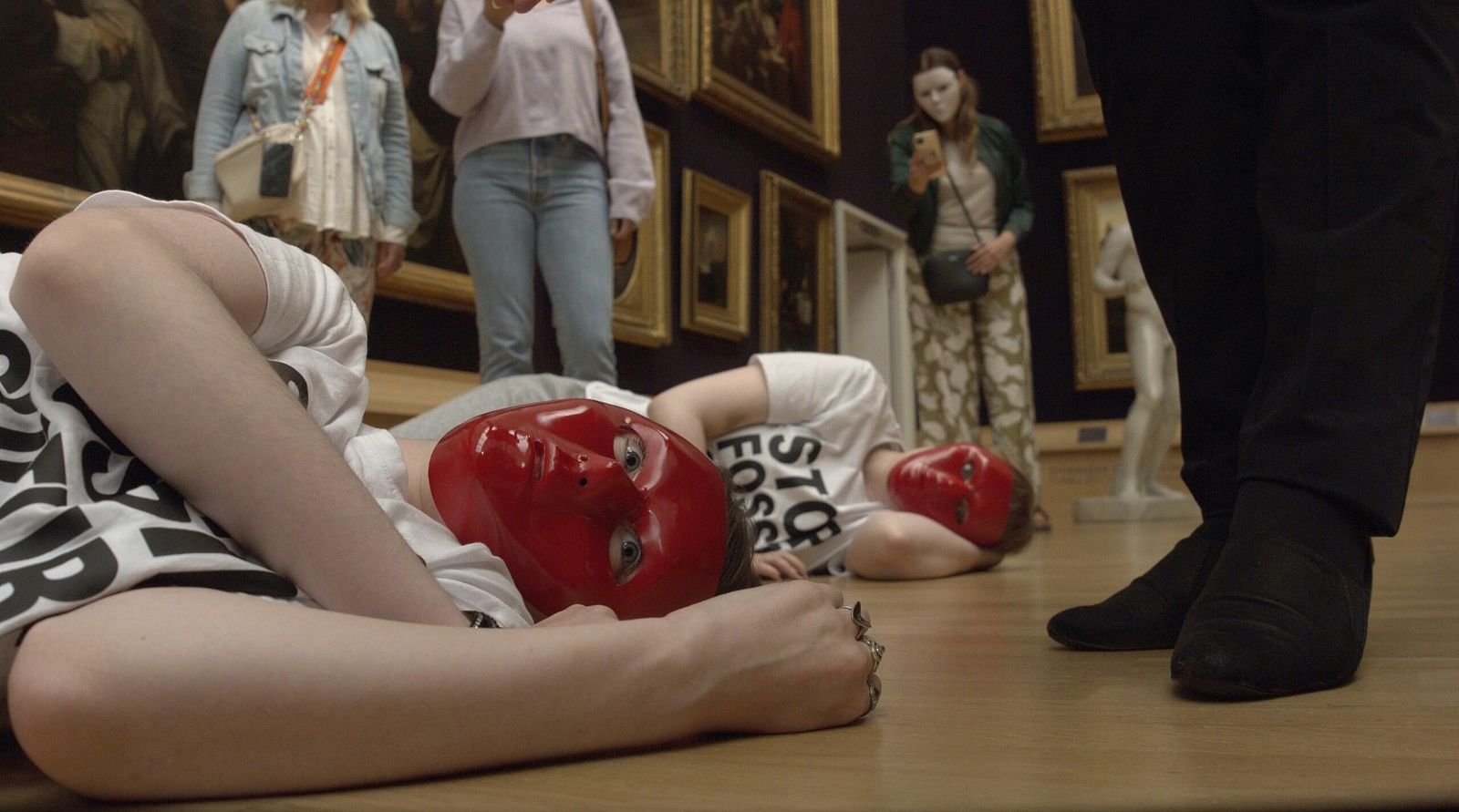 In six scenes, different image and news media are brought into focus and re-enacted – from medieval paintings to the latest news coverage. The question is: How do images work and what political power do they contain? What does the liberation mentioned in the title consist of, and what movements promote it in the media? The project makes it possible to experience the multi-dimensionality of visual worlds, as new content-related links to the environment are constantly being created – via trailers, locations, film or even a soundtrack. Random passers-by meet interested app users and an informed art public. The 3D film literally immerses the viewer in the dimensions of the image space.
The film, which lasts about half an hour, can only be experienced in urban spaces at special locations such as an empty shop on "Überseeboulevard" in Hamburg's HafenCity, in the municipal library in Herford, or in a row of shops at the "City Galerie" shopping centre in Siegen. Short trailers of the film on existing news and advertising screens infiltrate the project into the landscape of public communication in the three cities. The literary soundtrack to the film, developed by the British writer Tom McCarthy, picks up motifs from the film and interweaves found text fragments into a complex commentary. An accompanying web app is an elementary component of the project. It guides users to the screening location and offers detailed background information on the film and the individual scenes.
Link to the web-app:
"Open Worlds" is a joint project by the Museum für Gegenwartskunst Siegen, the Kestner Gesellschaft in Hanover, IMAGINE THE CITY in Hamburg, and the Museum Marta Herford, funded by the Fonds Digital of the Federal Cultural Foundation. Together with artists, curators and users, the four institutions for contemporary art have been developing digital courses and artistic productions in urban space since 2020. In cooperation with the Berlin-based developer team interkit, a platform of the same name is being produced, which will offer cultural institutions an open-source construction kit for app projects.
Opening hours 13 Steps
Shopping centre City Galerie Siegen (next to Hugendubel book store)
Tue-Sat 12 till 5.30 pm
Free admission