Mariana Castillo Deball
Amarantus
29.1.–30.5.
The museum as such fascinates Mariana Castillo Deball as a place where we encounter unusual and sometimes disturbing objects.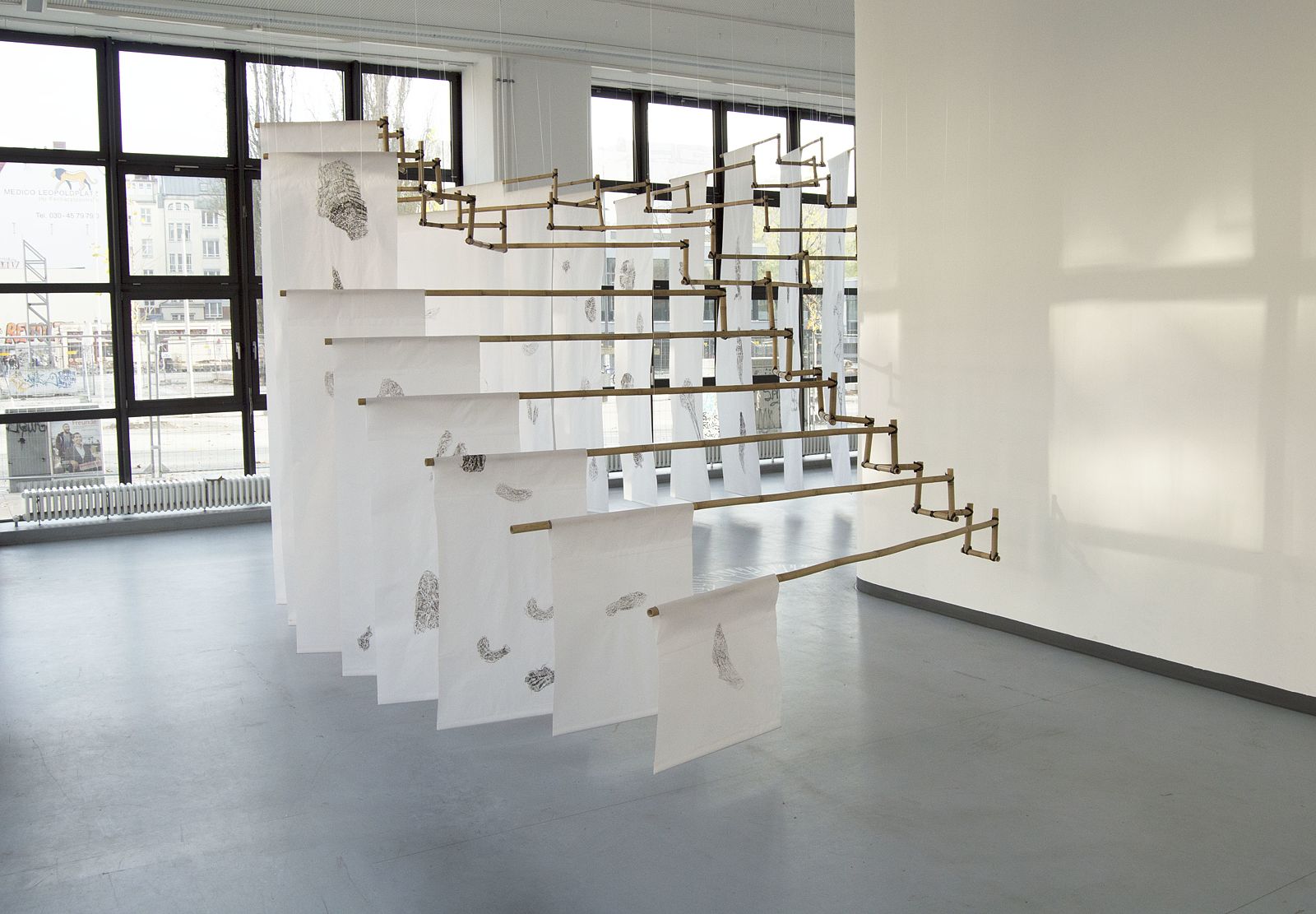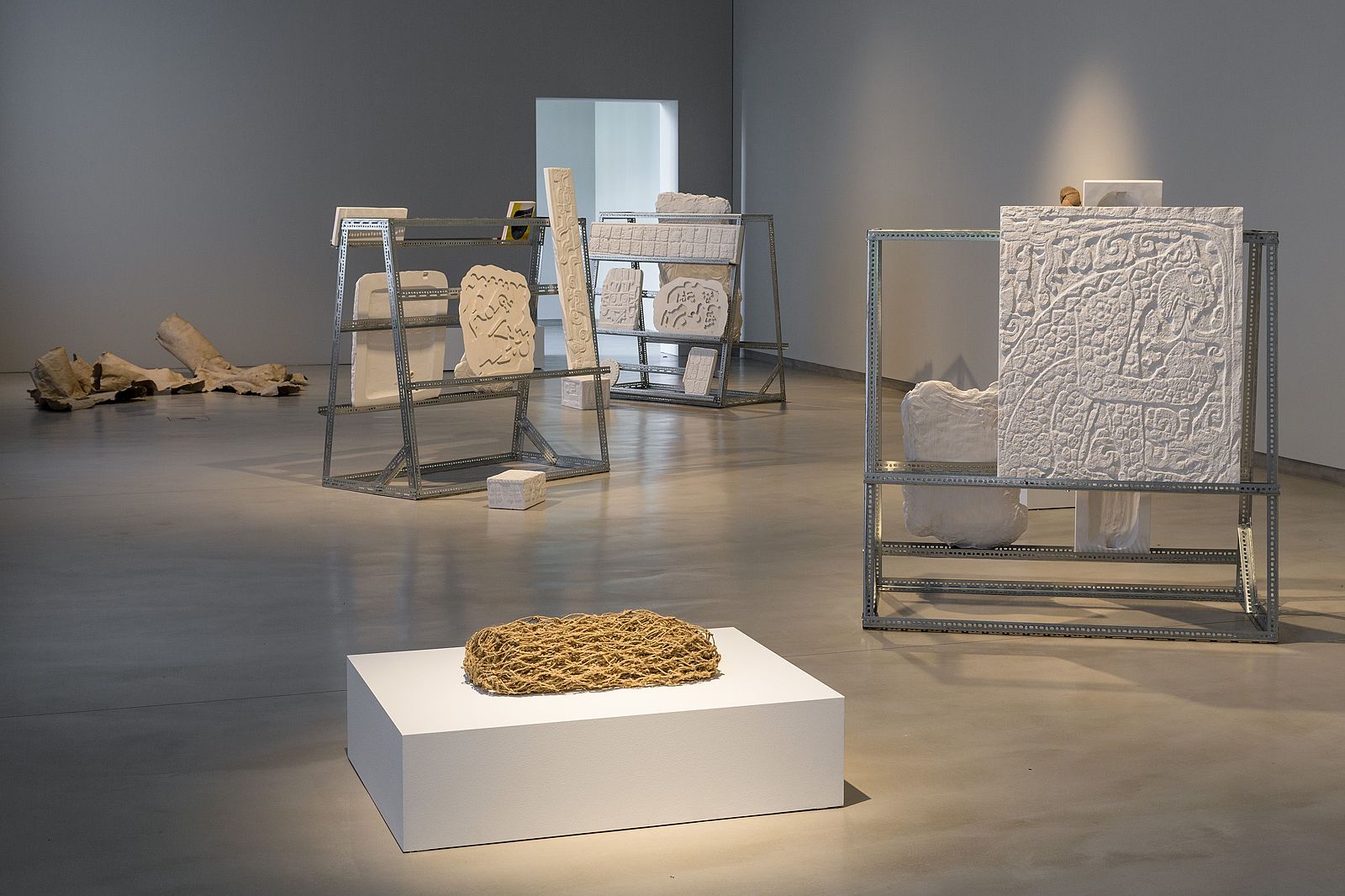 In her artistic work, Castillo Deball (b. 1975, Mexico City, Mexico) follows their stories in order to gain a new perspective on and a deeper understanding of cultural, temporal and spatial contexts. She also questions the museum narrative that overlies the objects. To this end, she researches in libraries and archives, seeks cooperation with scientists, and uses the methods of archaeology, ethnography and historical research. In large-scale installations, sculptures, videos, photographs, prints and (artist) publications, the artist translates her findings into her own personal artistic language. With a view to the present day, she visualizes decisive moments in cultural history and enables us to experience our alienation from the things she has been examining.

The title of her exhibition "Amarantus" refers to the plant amaranth, sometimes known as foxtail, which is commonly found all over the world. Amaranth seeds are one of the most important foodstuffs in Mexico and have long been used in religious rituals, which is why the pseudo-cereal was banned temporarily by Spanish immigrants. The Greek meaning of the word/title conveys the idea of a flower that never wilts. It is in a similar way that Mariana Castillo Deball understands the objects in her exhibition and the notion of a conceivable museum that permits different readings of cultural knowledge and reveals fresh connecting threads between objects.

The exhibition at MGKSiegen is the first solo presentation in Germany covering the Mexican artist's complete œuvre. Works from the last 15 years are being presented in 14 rooms. Among them are many current installations newly conceived and produced for the Siegen exhibition. A tour of the rooms unfolds a well-considered, impressive account of Castillo Deball's work.

A new issue of Ixiptla will be published parallel to the exhibition, as well as an accompanying booklet. This artistic-scientific journal has been published by Castillo Deball in partnership with various institutions since 2013 and explores individual aspects of her artistic research in greater depth.

Mariana Castillo Deball has been awarded internationally renowned prizes, including the Prize of the National Gallery, Berlin (2013), the Zurich Art Prize (2012) and the Ars Viva Award (2009). She has participated in numerous major exhibitions and biennials, including the Sharjah Biennial (2017), Berlin Biennale (2014), dOCUMENTA (13), Kassel (2012) or the Venice Biennale (2011). The artist's most recent solo exhibitions include Modern Art Oxford, England (2020), Museum Monash University Museum of Art, Melbourne and New Museum, New York (both 2019). Furthermore, at the San Francisco Art Institute (2016), at Hamburger Bahnhof – Museum für Gegenwart, Berlin (2014), the CCA: Centre for Contemporary Arts, Glasgow, Scotland and the Chisenhale Gallery, London (2013). She has been teaching as a professor of sculpture at Münster Academy of Art since 2015.
Exhibition kindly
supported by

Education program
kindly supported by