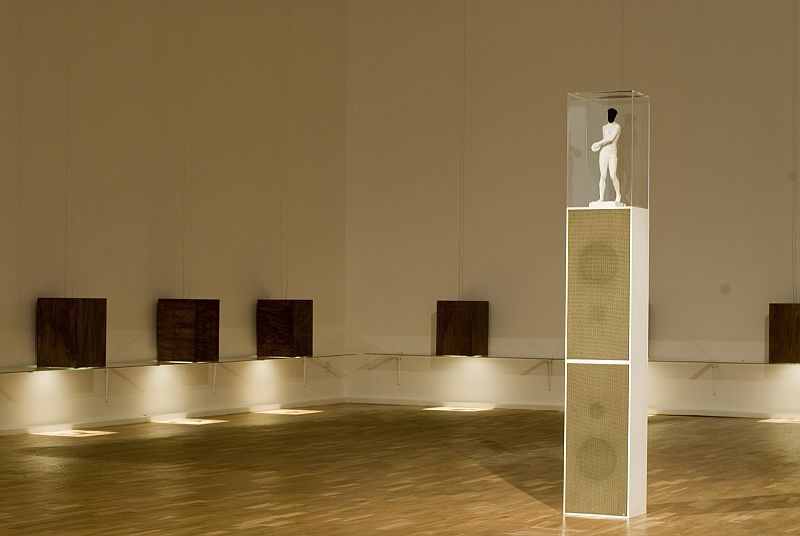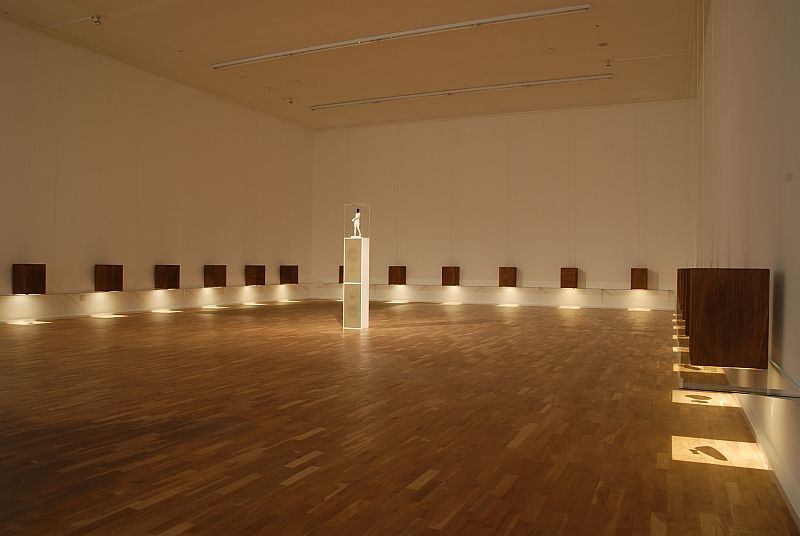 Diango Hernández
Il museo delle ombre
2009
Glass plates, square wooden cylinders, porcelain fragments, porcelain figure (head sooted black with candle flame), speaker platform
Maße variabel
Contemporary Art Collection, permanent loan Freundeskreis
Something dark and consecrating emanates from the strictly formal structure of the room installation. The central statuette with the blackened head stands on two silent loudspeakers. Around them, cubic lamp shapes spread both light and bizarre shadows on the floor.
The installation came from a traumatic experience in his youth when a classmate was critically injured in an argument. Darkness, fear and speechlessness were key experiences for the design of the room.
In 2003 Hernández left his home country Cuba, an ambivalent place for him, characterized by repression and improvisation. By reassessing the finds that touch him in his installations, he brings his own, formative experiences into the artistic work.
In 2009 Diango Hernández received the Rubens Promotion Prize from the city of Siegen.